Bank Offers Opportunities for Students
Hang on for a minute...we're trying to find some more stories you might like.
The Red Raider Bank is open all three lunches and every weekday except Wednesday.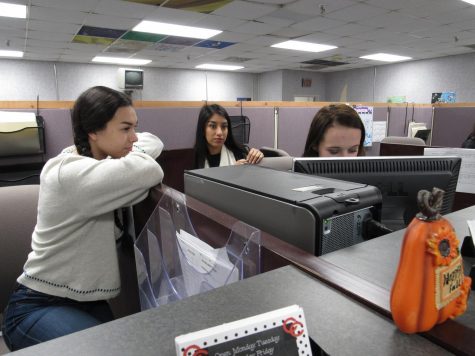 The bank is located past the cafeteria, past the art hall. It is open to all students, as long as they are willing to pay off loans on time. To open a savings account, students must go to the bank and ask for a savings account form. Students need $5 to open an account, and the sponsoring bank will match the first $5. So, just by opening an account, students can double the $5. Savings accounts have no other interest rate.
If a student takes out a $3 or $5 loan, the interest on the loan is 
$0.25, so everyday that the bank is open, students will have to pay $0.25 more. It is most beneficial for students to pay their loans as soon as possible.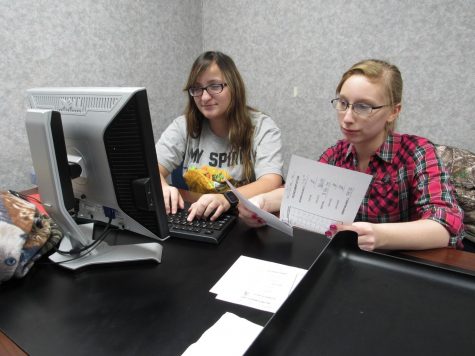 The bank is sponsored by three banks, while most other schools have only one bank sponsor. These banks are Coffee County Bank, People's Bank and Trust Company, and First National Bank.
The bank also sells homecoming tickets and prom tickets prior to those events.
The bank is managed by students in the Banking and Finance class. It offers the opportunity to learn how to manage money and handle customers.  As a result of this experience, alumna, Ashley Thomas  acquired a job with  Coffee County Bank as a teller this past summer.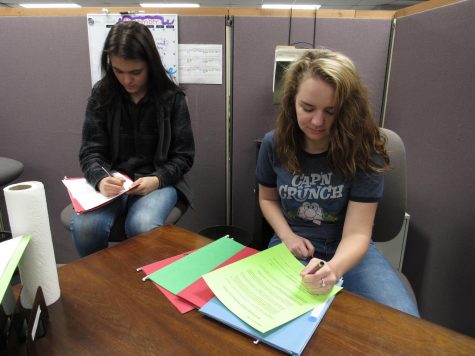 The members of the banking class are as follows:
Alexcia Barnes – Teller 
Brianna Cardenal – Accounting department
Kelsie Carter – Loan Officer
Tyana Fenton – Teller
Taylor Hulvey – Loan Officer
Vanessa Pedroza – Receptionist
Katy Shelton – Accounting department