Lady Raider Soccer Players Recognized
Hang on for a minute...we're trying to find some more stories you might like.
On Monday, Lady Raider senior soccer players were recognized in a ceremony in the Joe Frank Patch Memorial Gymnasium. They had planned to hold the ceremony outdoors, and they had already painted their names and numbers on the field, as is tradition; unfortunately, inclement weather forced the ceremony indoors. Personal messages recorded by the seniors directed towards their families, teammates, and Lady Raider fans were played as each player was presented with a bag of gifts. The team celebrated after the ceremony with refreshments in the cafeteria.  Senior Lady Raiders Meagan Jones, Makenzie Webb, Morgan Henley, Allie Amado and Jessica Barrera were honored at this ceremony.
About the Writer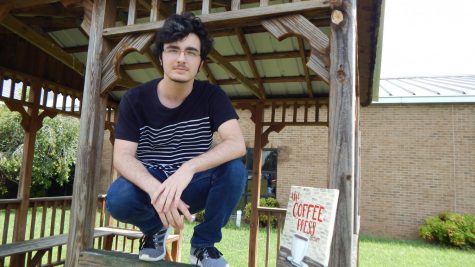 Montana Bowers, reporter/photographer
My name is Montana, and I am a reporter and photographer for The Coffee Press. I am 15 years old, and I am a sophomore. I am interested in art and design, and I enjoy visually consuming useless mediums such as television. I also enjoy listening to several genres of music, with an affinity for Indie rock. I often spend absurd amounts of time looking at memes, and I wish there was something else to fill the meme-shaped void in my soul.