Joe Biden becomes the 46th President of the United States
The inaugurations of  President-elect Joseph R. Biden and Vice President-elect Kamala D. Harris were held Wednesday, January 20, 2021. Due to restrictions caused by not only COVID-19  but some various safety concerns, this Inauguration was very different from the ones of the past.
President Biden was sworn in by Supreme Court Chief Justice John Roberts, and Vice President Harris was sworn in by Supreme Court Justice Sonia Sotomayor. The ceremony was significantly smaller than the ones of the past, with much fewer tickets being given to lawmakers than that of the past. 
The ceremony included a poem read by Amanda Gorman, a National Youth Poet Laureate and the youngest poet ever to perform at a presidential Inauguration. The poem, "The Hill We Climb",  called for messages of unity throughout the nation. 
The President started working immediately after his inauguration, signing a slew of executive orders addressing everything from rejoining the Paris-climate accords to stop the United States departure from the World Health Organization.
Vice President Harris also began working once sworn in; by swearing in three United States senators, she officially put the Democratic party in the majority in the Senate chamber.
The senate began confirming cabinet positions on Tuesday, the day before the inauguration, and officially approved the confirmation for President Biden's Secretary of  National Intelligence, Avril Haineson Wednesday. Haines was the first of Biden's cabinet to be approved, with most of the President's appointees currently before committee hearings. 
On Friday, January 22, Congress approved the appointment of Secretary of Defense, Lloyd Austin. To approve the appointment, a waiver had to be approved by both chambers of congress because Lloyd was serving in the army as recently as 7 years ago, per the National Security Act of 1947.
Austin, who retired from the Army in 2016, drew controversy in congress because some lawmakers did not believe that he was out of the army long enough to run the defense department from a civilian mindset, for which the job is intended. 
About the Writer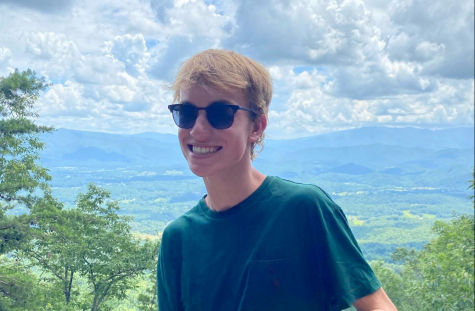 Connor Fox, School Clubs Editor
Hello, I am Connor Fox! I am currently a Junior at CCHS and am serving as the club editor for the coffee press. I am actively involved in Student Government...