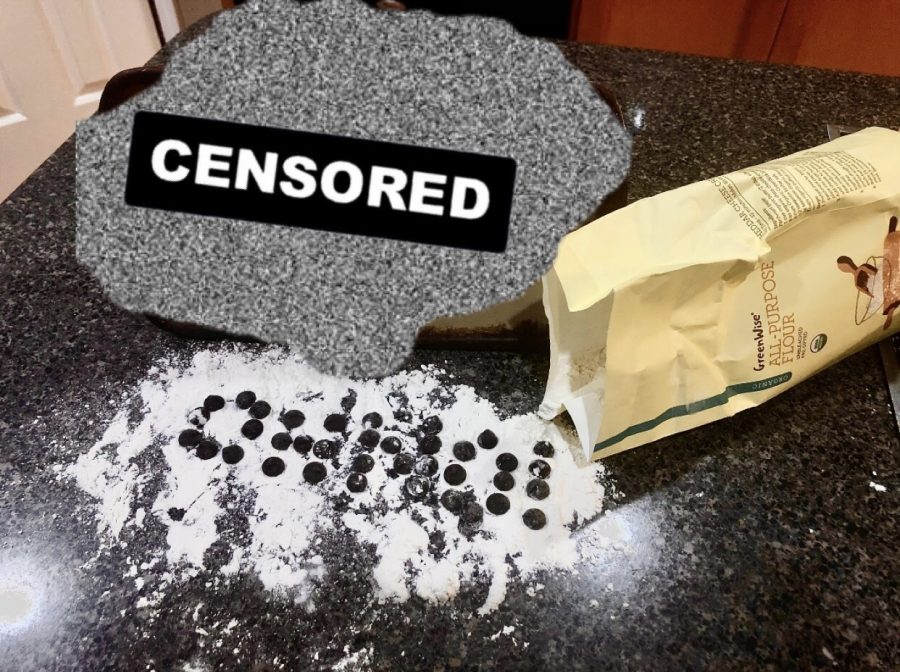 A while back I attempted TikTok recipes, and, as an unskilled chef, I will say that it did not go as well as it could have. Instead of straying away from the kitchen, I decided to once again challenge myself.
With the help of my journalism classmates, I was given five random ingredients to incorporate into one recipe.
Luckily, I was given reasonable ingredients. I had to find a way to mix together pumpkin, chocolate chips, flour, cinnamon, and red wine. 
With my blazing optimism, I decided to go about it completely recipe-free and with little outside help. 
I decided that I would make whatever my recipe led me to. 
I mixed together my flour, sugar, baking powder, and cinnamon into one bowl. In a separate bowl, I mixed together the pumpkin, red wine, and vanilla. 
Once everything was mixed on its own, I slowly added the dry ingredients to the wet.
Surprisingly, my recipe was looking promising.
When I got the mixture to where I wanted it to be, I mixed in the chocolate chips.
After a few taste tests, I decided that it was going to be bread and that it was ready for the oven.
An hour passed and the bread was ready. However, I had to let it rest. 
A half-hour later I was ready to cut into the bread. This is where it all went wrong. 
I cut into it to find that the bread looked half-baked and not very appetizing. 
I could not let myself stop there. So, I had to taste it to really tell where I messed up. 
I took the first bite and immediately grimaced. It was not good at all. 
One way to describe my bread, according to my brother, is that it tastes like an elastic brownie. 
My ultimate defeat was that I used my mother's good chocolate chips. 
I yet again have failed to perfect a recipe. However, I do believe I set myself up for failure as I could've eased into a challenge. 
I am proud of myself for making something out of nothing.