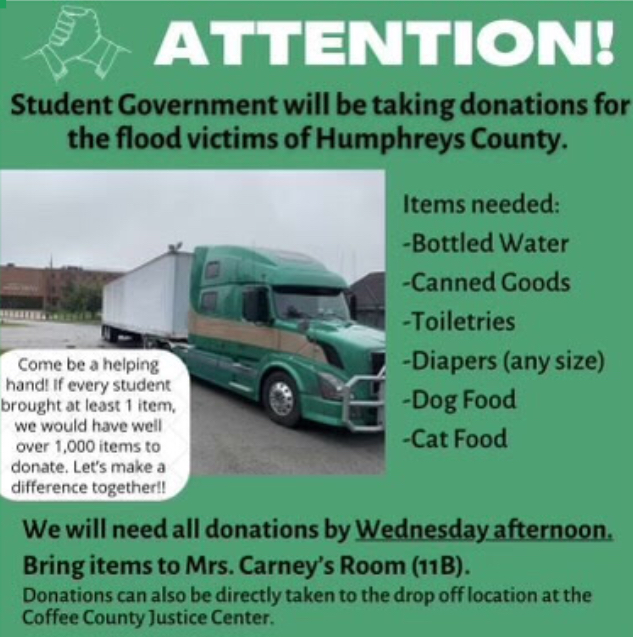 This weekend Humphreys County was bombarded by floodwaters after a weekend of intense rain and storms. The town of Waverly was hit the hardest. 
Lots of homes and businesses were destroyed and at least 21 people were killed. 50 are still said to be missing. The people of Humphreys county are in severe need of assistance and supplies. 
This week, Coffee County Schools' students have decided to band together to raise supplies. Many schools in the county are raising supplies to be sent to those in need. 
At CCCHS, Student Government Association members are raising supplies. SGA Advisor Nicole Carney said that supplies such as toiletries, diapers, dog and cat food, and canned food are needed urgently. 
These supplies need to be delivered by the afternoon of Wednesday, August 25 to Mrs. Carney's office in room 11B.