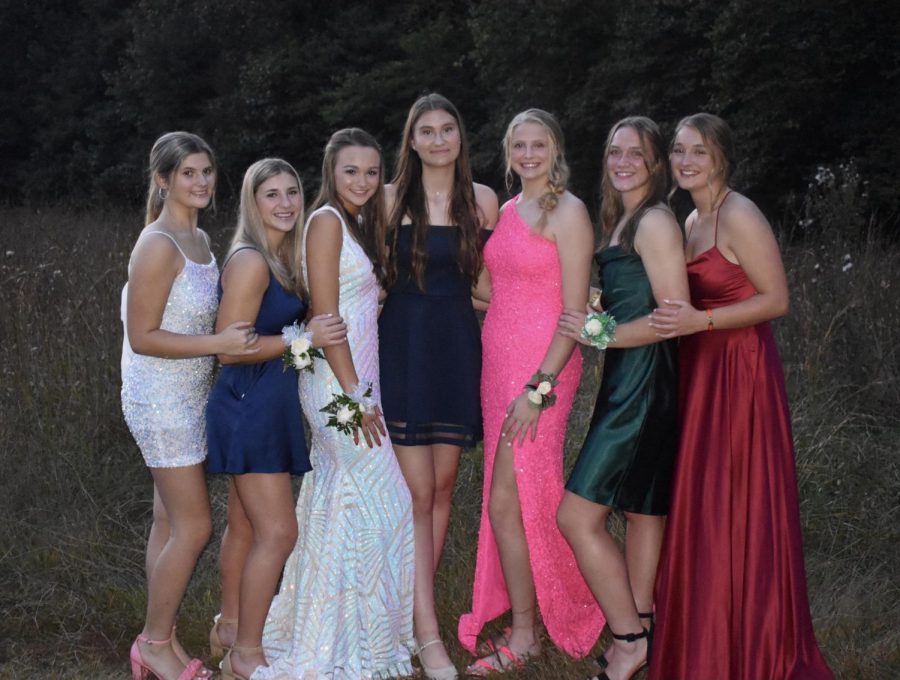 Since I started my exchange year here in Coffee County, I noticed many differences in school traditions. Football games, homecoming, and the pledge are school traditions that we don't have in Germany. 
First of all, I have to say that German schools are more just for education. Teachers are more strict and we get a lot more homework. 
Since all classes are separated by grade, we don't switch classrooms. That's the teacher's responsibility. 
Every time we greet the teachers before class, everybody stands up to show the teacher respect. Here in the US, I have the feeling that the relationship between students and teachers is way more chill. That was a point I had to get used to. 
Another difference is the pledge. When everybody stood up for the Pledge of Allegiance on my first day of high school, I didn't know what was going on. 
In Germany, we never do that. We don't even have a pledge. But honestly, I think it's a good way to show respect for the country you are living in. 
Since German school is just a place for education, we don't have any school sports teams there. If you want to join a sports team, you have to find a team around your town. That means that there are also teammates who aren't even in the same school. 
During my first week, I noticed that school sports are really a big thing. When I experienced my first American football game here at Coffee County, I was just overwhelmed by the school spirit.
Everybody cheered for their team. I remember how I was just laughing because I couldn't believe what was going on. 
The school band, the cheerleaders, and the student section made me feel like I was in a high school movie. 
You have to know that there is no American football in Germany at all. It is a really traditional sport in America. That's why I still don't know any rules. 
Even though we don't have school sports, we have opportunities to join a school club after school, but usually, there are no varieties in those clubs. That's why most students don't take part in these.
Two weeks ago, I experienced my best school tradition so far at an American high school: Homecoming! 
When I came to the US, I thought Homecoming would be just a dance. I didn't know that you have a whole week for that. 
Why would you dress up as a theme? I thought it was just funny to see so many students walking in the hallway with their outfits. 
On homecoming day itself, I was just overwhelmed. Students selling food and funny events like the car show, the talent show, and the volleyball game were just a lot to me. 
After school, we went home to dress up for the dance. Since we don't have homecoming in Germany, I was just so excited. 
After dressing up, we went to a place and took pictures. I even got a corsage! 
Then, we went to the football game. 
After half time, the school announced the homecoming king and queen. You could even vote for the person you wanted to win. 
I honestly still don't get what the title of homecoming king and queen is good for, but congratulations to Kaden Freeze and Makenna Orrick! 
When we finally finished eating after the game, we went to the dance. It was just so fun how everybody was singing and dancing to the music. 
 It was such a fun day. In Germany, we just have a dance at the end of the school year, but it is just for the Seniors who actually passed their A-level.
All in all, I think it's crazy that the school traditions are so different. Both have their advantages and disadvantages. 
In my opinion, you have so many more fun activities here at Coffee County Central High School that let the school spirit glow. I am so thankful for all the experiences I already got by encountering these school traditions.