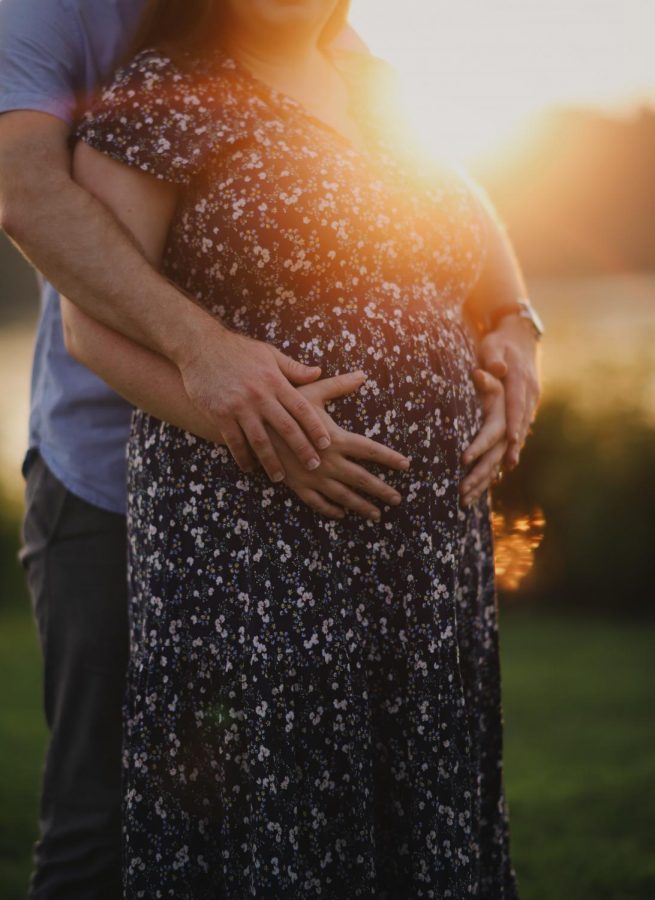 Parenthood is a journey most people will embark on at some point or another. As your story is being written, it is a chapter that features major developments, twists and turns.
Nowhere is this more prevalent than with Coffee County's very own Mrs. Katie Duke. This winter, Mr. and Mrs. Duke will be expecting the arrival of their firstborn child, Evan Watson Duke. 
Recently, the Coffee Press was able to interview her, and hear what she had to say about this exciting, new part of her life. 
When asked what she was most excited about by becoming a new parent, Duke said, 
"I am excited to embark on this journey with my husband and watch him become a father. He is so patient, kind, and fun."
"I think that he will be a fantastic father, and I know it will only make me love him more. I'm also excited to see this tiny little human become who God intends him to be with each little milestone and step he takes."
As exciting as being a parent can be, it isn't without its list of challenges. When asked what she thought was one of the biggest challenges of becoming a parent Duke had this to say,;
"I'd say the biggest challenge would definitely be the uncertainty. When will he come? Will he be healthy? I have so many questions about what is to come, but I honestly just won't know until he's here."
"The whole process has been out of my hands, something I can't control, and that is such a hard thing to grapple with."
Thankfully, Mrs. Duke won't go in completely blind. With several years of teaching under her belt, high school has given this English teacher an early "test drive" in the realm of nurturing and caring about adolescent needs. 
When asked how teaching has affected her outlook on raising kids, and what it means to be a provider, Duke's response was as follows: 
"This is such a great question. Obviously, I see so much in my profession. I see kids who come from loving, supportive homes. I see kids who really struggle with unfortunate living situations. I also see kids who, despite their parents' absolute best efforts, continue to make poor choices. Teaching has made me want to teach my son grit in the face of adversity and accountability for poor choices."
 "But it also makes me want to ensure that he knows he's loved unconditionally no matter what he does. From a more academic standpoint, I want to read to Evan from the moment he is born. "I truly believe that readers become readers in the laps of their parents." 
And I can't deny it: my students who read well are more likely to do well in and enjoy school, both of which are things I desperately want for Evan Watson." 
While staying on the topic of high school, Mrs. Duke also had this to say about the growing support for both herself and her family's unborn child; 
"My students have been so sweet about my becoming a mother. They have so many questions. So many of them have brought gifts for the baby. They ask me how I'm feeling, and they run errands for me when I need them to." 
"They want to know if I'll visit with the baby, if I'll bring him to prom. A moment that really stands out to me, though, is when one of my sophomore students called me over to her and just started rubbing my belly. It shocked me and made me laugh. It was such a sweet, innocent gesture. From that moment on, she'll just walk up to me and pat my belly or put her arm around me and talk to me about Evan." 
The support for the Duke family has been overwhelmingly warm and encouraging. The community in the school has seemingly made it their job to love on them in any way they can.
 Finally, when asked how those relationships have changed since her pregnancy, Duke's words were as follows; 
"I feel like my husband and I have grown up together since we first started dating in high school. We've been together for ten years now, married for four. I feel like this baby has encouraged us to grow up even more and see ourselves as more than just a couple."
"We now see ourselves as partners, teammates with a common goal. As for our parents, they continuously remind us that our days are numbered. We know that we are about to be forgotten."
"Everyone is going to be obsessed with the baby, and we'll just be Evan's mom and dad. I know they're joking, but it's also kind of true. But I won't lie. I can't wait for it. I can't wait to watch our parents become besotted grandparents."
Coffee County Central couldn't be more proud of the heart and kindness Mrs. Duke brings everyday to her job. Now, she has the chance to pour that love into a brand new member of her family. 
Mrs. Duke, we are all cheering for you! And we can't wait to see what's in store for you son and his future! 
Godspeed.