Junior ROTC is Awarded Highest Honor
Hang on for a minute...we're trying to find some more stories you might like.
Recently, the Coffee County Junior ROTC was inspected by a representative from the Air Force Junior ROTC. Every three years, the unit is tested for their effectiveness. The inspection included; "uniform inventory, JROTC after school activities, cadet uniform wear, instructor performance, cadet leadership operations and more." Cadet Captain Colten Swanson and Cadet Second Lieutenant Elisha Carter were also awarded the AFJROTC Top Performer for 2017-2018 by the AFJROTC Regional Director, Mr Wayne Barron.
As a result of this inspection, the unit had zero discrepancies and earned the "Exceeds Expectations" rating which is the highest rating possible. The unit was also awarded the "Distinguished Unit With Merit" where the students will be awarded with a ribbon to wear on their uniforms.
To prepare for the inspection, the unit started working on deficiencies from their last inspection. "Our cadet staff worked particularly hard this year by going through the evaluations checklist and making sure that we were doing everything the right way," stated major Clontz. The cadet staff also prepared a mission statement which includes the goals, events, and activities of the cadet corps. The mission statement was presented to the inspector.
The unit will have an awards ceremony on Monday, April 23, in the CCCHS theatre where the outstanding cadets will be recognized and presented awards and medals for their outstanding and excellent performance.
The Coffee Press would like to congratulate the program and the cadets for their outstanding achievement.
About the Writer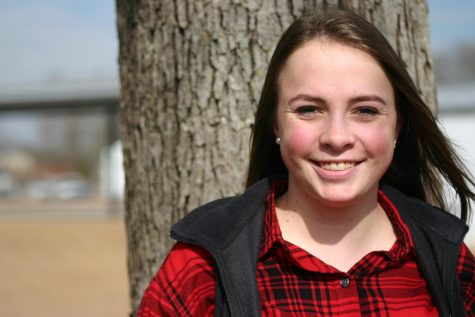 Tatum Baldwin, reporter/photographer
My name is Tatum Baldwin, and I am a 17 year-old senior. I am a member of the Lady Raider Softball team, the local FBLA chapter Secretary, a senior representative...