The Year in Print
Hang on for a minute...we're trying to find some more stories you might like.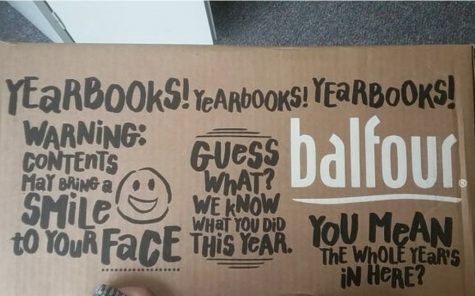 Yearbook day is May 16 here at CCHS. The Coffee Press sat down with Raider Yearbook editor-in-chief Bayleemay Walker to discuss this years book and the publishing process.
Initially, yearbook staff members pick which pages they would like to cover. Then the pages that are left are distributed amongst the group of fourteen. These students begin working on their pages as soon as school begins since activities are already in full swing the first day of school, such as band and football. Although Balfour, the yearbook publishing company, provides templates for these pages, this year's staff mostly designed their pages from scratch. This means that this year's book in particular took a lot of time and effort.
Walker described the most important part of the yearbook making process, "to get every student in the book no matter what." This year's staff did an excellent job of that, as well as creating a cover that stands out amongst books of previous years. The yearbook has a notebook theme, which was revealed once the yearbooks were distributed Thursday.
Walker states that her favorite days in yearbook are the party days, where all staff members can be together and discuss the work they have completed thus far. She also explained the joys of being the editor and seeing her staff members making memories while capturing people's memories.