Livestock Livens Up FFA
Hang on for a minute...we're trying to find some more stories you might like.
Yesterday, an FFA fun day was held in the new Austin Anderson Livestock Barn/Brian Young Animal Care Facility here at CCCHS.
This facility was constructed during the summer and had its grand opening in July. The livestock barn will be utilized by FFA classes throughout the year and will host events during the school year and in the summer. Livestock, including bottle fed calves, goats, sheep and horses, donated by the community, will be housed throughout the school year. Funding for the barn came from FFA alumni and several local businesses including Farm Bureau, and Farm Credit. Many other high schools have livestock barns and now CCCHS will have a facility for hands-on learning which will enhance their ability to compete.
About the Contributor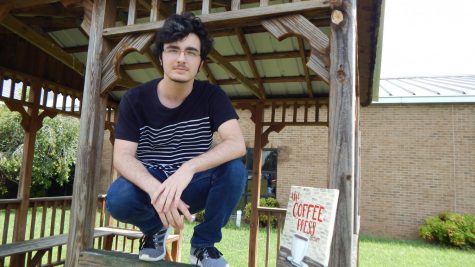 Montana Bowers, reporter/photographer
My name is Montana, and I am a reporter and photographer for The Coffee Press. I am 15 years old, and I am a sophomore. I am interested in art and design, and I enjoy visually consuming useless mediums such as television. I also enjoy listening to several genres of music, with an affinity for Indie rock. I often spend absurd amounts of time looking at memes, and I wish there was something else to fill the meme-shaped void in my soul.