Student Bull and Bronc Rider
Meet Jesse Smith, a senior at CCCHS. He recently moved here from Hawaii, and spends his free time competing in rodeos.
Smith competes in bull riding and saddle bronc riding. Smith first started doing rodeos when he was about eight years-old. He trains for rodeos by riding practice bulls, working in practice pens, using a bucking machine, riding mechanical bulls, or riding his horses bareback. He comes from a long line of family of saddle bronc riders: his great grandfather, his grandfather, and his great uncle have all competed. His great uncle, Bill Lendermen, was the first one to win three national titles in a year.
Every event in which Smith competes is scored differently. In bull riding the person and the bull are 25 points each, and the maximum is 100 points. In steer wrestling, the score is timed. Also, in saddle bronc, bull riding, and bareback the contestant has to make the eight second cut, and the judges score how well the contestant rode and how many times the bull bucked. Smith has won a few buckles along with some cash awards. He was inspired to do bull riding by his family, and his mom has actually done bull riding too.
Smith said, "Doing rodeos is amazing and is probably the best thing I have ever done before." He would love to get a scholarship and go to college for rodeos, but it's really hard to get scholarships because the contestant has to be really good. For anyone who is interested in rodeos Jesse suggests attending rodeos and talking with people who are involved in them.
Smith has five horses: he has a Tennessee walker named Miracle, a quarter horse named Diamond, he hastow paints named Joe and Chaka, and his horse that he brought from Hawaii whose name is Telia. Smith is still competing and trying to improve everyday.
About the Writer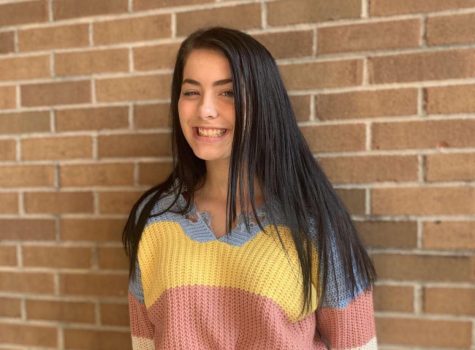 Aubrie Holder, Sports Writer
My name is Aubrie Holder and I'm a senior this year. This is my third year being on the journalism staff, and I couldn't be happier. I'm on the CCHS...