Halloween Haunts and Hayrides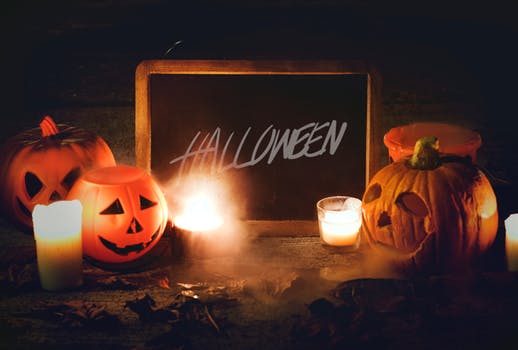 Hang on for a minute...we're trying to find some more stories you might like.
With Halloween just around the corner, many fun activities are becoming available. Whether it be visiting haunted houses or enjoying a spooky movie with friends, there is something for everyone to do while staying close to home.
For those who have some extra money lying around, try visiting haunted houses. For their daily "Who Said That" segment.Thunder Radio has been giving out tickets to Twisted Nightmares in Pelham. This attraction opens this Friday at 7:00 p.m. and ticket prices range from eight to ten dollars. Yesterday at 7:30 pm, Nashville Nightmare Haunted House opened its doors. General Admission costs $29.99, Fast Pass costs $15 and "Skip The Line" costs $25. If purchased at the door, tickets will cost three dollars more and one dollar more on the day of the event.
Another great haunted house is Dead Land Scream Park, located in Lebanon. The "VIP Bundle" costs $50, and the "Scare Me Bundle" costs $30. For more information on prices, check out their website at http://deadlandwoods.com/. For a closer option, try Dot's Haunted Woods here in Manchester, opening this Friday and Saturday at 7:00 p.m. Dot's will be open every weekend from October 26 through 31 and November 2 and 3. This weekend is a group weekend, meaning that parties of eight will cost $10 per person, while regular admission costs $13 per person.
A few new horror movies are coming out just in time for Halloween. Grab your popcorn and go see the new "Halloween", taking place 40 years after the original "Halloween" from 1978, viewers follow Laurie Strode as she faces the return of Michael Myers. Another option is "Bad Times at the El Royale" which follows seven strangers as they each fight for redemption in a run-down hotel. Both of these films are rated R, so if you are looking for something more family friendly, a good alternative is "The House with a Clock in Its Walls" which is rated PG. This movie is about a young boy named Lewis who finds himself facing mythical evils after he visits his uncle in his old and mysterious house.
If horror isn't your thing, check out some local pumpkin patches with friends and family. Lucky Ladd Farm, located in Eagleville, opens this Friday at 10 a.m. Other than just pumpkin patches, this farm offers many activities and attractions such as a petting zoo and a corn maze. Ticket prices range from $11.99 to $13.99, and children under the age of two receive free admission.
Open September 21 through October 31 is Cedarwood Farms in McMinnville. General Admission costs $12 for adults and $10 for kids, while "Bonfire Admission" costs $16 for adults and $14 for kids. Visitors take a ride on a hay wagon around the farm and to the pumpkin patch. Cedarwood offers many activities for people of all ages, including slides, mazes, a petting zoo, a bonfire and more. Visit their website at http://www.cedarwoodfarmstn.com/index.html for more information on activities.
Another option is Grandaddy's Farm in Estill Springs. This farm opens its gates at 1:30 p.m. this Friday. Admission for visitors ages three and up cost $10. This includes all activities, but pumpkins are sold separately. On Tuesdays and Saturdays Grandaddy's offers pig races and hayrides, which run hourly.
Tennessee is full of spooky fun-filled activities. Hopefully some of these appeal to you, and The Coffee Press wishes you a happy Halloween!
About the Writer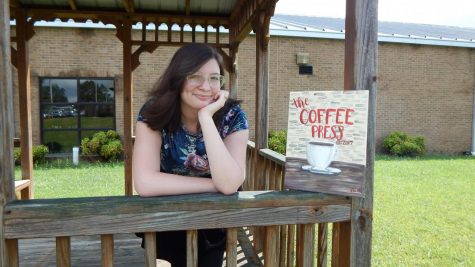 Jordan Whetsel, Design and Layout Editor
Hi! My name is Jordan Whetsel. I am a 17 year old senior, and I am the design and layout editor for The Coffee Press. This year I will be joining Beta...