Heroes Among Us This Veterans Day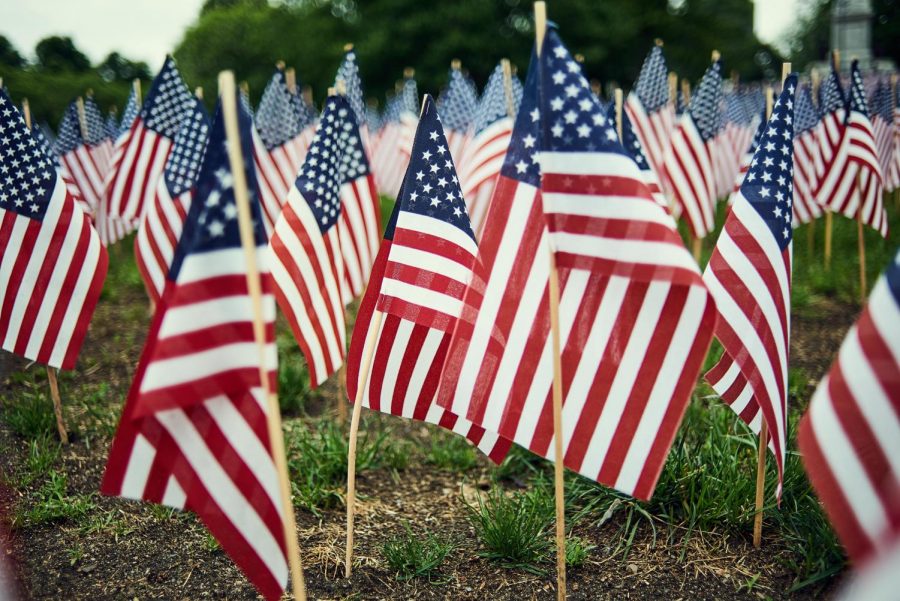 Aryana Hamrick, Lifestyles and Entertainment Editor
November 9, 2018
Today, like every November 11 since 1919, the world will celebrate Veterans Day, a remembrance for all those who have served and all of those who have given their lives for their country. At Coffee County Central High School there are several men and women who need to be recognized for their time in the service.
James Loveland was a master sergeant in the United States Air Force. He served from 1978 to 1998 in both Operation Desert Shield and Desert Storm. Master Sergeant Loveland believes that, "freedom is not free for all who live here, someone has to give theirs up so others can enjoy their own."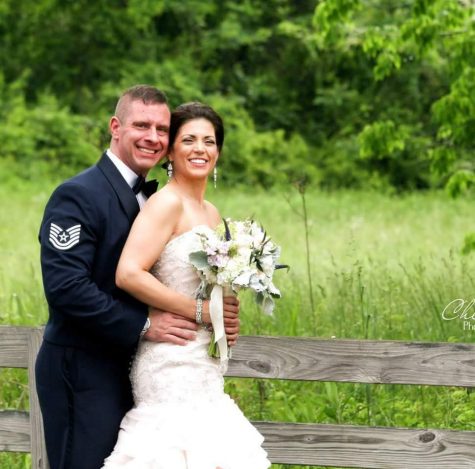 Deuce Anderson also served in the United States Air Force as a military police officer and as a recruiter of various types reaching the rank of technical sergeant. During the span of 20 years, from 1988 to 2008, the most notable wars he served in were the two Gulf Wars. "I was lucky, I survived 20 years," Mr. Anderson said. "There are many that have gone before me and will go after me who have given their lives for freedom. There are also many who are out there, doing God knows what, so you can enjoy your life and freedom. Make it count. Earn it."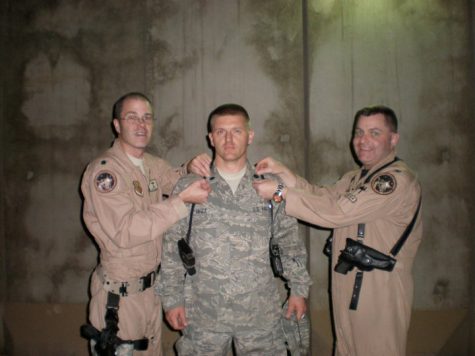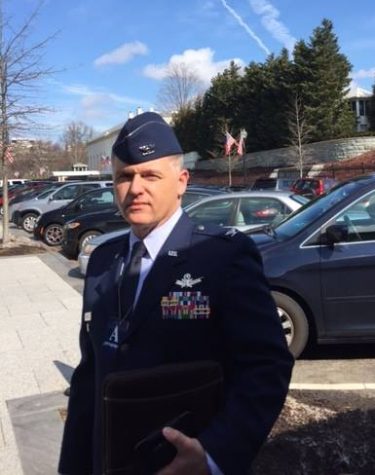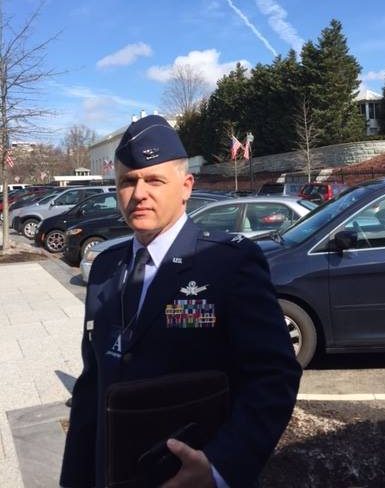 Colonel Mike Angle served in the United States Air Force from 1993 to 2018. He worked with Space Operations for most of his tenure with the Air Force, achieving the rank of colonel in 2014. Colonel Angle was a part Operation Iraqi Freedom and from his experiences he believes that Veterans Day "means freedom and celebrating those who've ensured we still have it.  Regardless of whether we appreciate it or realize it, they made it possible for the greatest country in the world to continue to flourish.."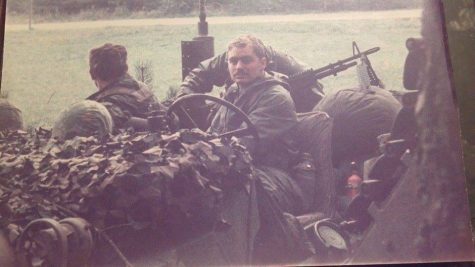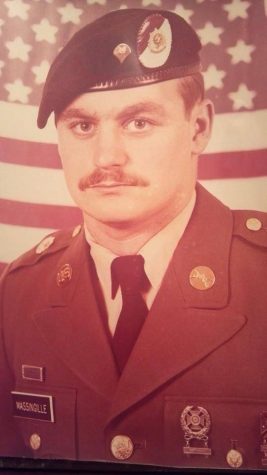 James Massingille served in the United States Army as a scout in Vietnam from 1976 to 1979 achieving the rank of corporal. He wanted to share his story. "As I sit here on Veterans day I think about what it means to me. I was 16 when I signed up for the Army. Had troubles at home so I dropped out of school and left home and said I would never be back. On my seventeenth birthday I was on a bus headed for basic training. I was young and green – thought I knew everything. After basic and A.I.T. the U.S. Army sent me to Germany to guard the Czechoslovakia border. Boy, Did I get my eyes open to the real world! Part of my job was to patrol the border and help anyone that made it over the border. I didn't understand why we would be helping someone cross the border. You see at that time Czechoslovakia was a communist country. On their side of the border there was ditches dug deep, landmines, concertina wire, and guards in towers with machine guns and dogs. And you would think this was to keep us out, but in reality it was to keep their people in. These people were under so much oppression that they would do anything to escape. At night we knew someone was trying to cross(escape) when the skies would light up with flares and machine gun fire. When daylight would break we would see the aftermath. To think these people would do whatever it took (even their lives) to get just a taste of our freedom- freedom that we as Americans take for granted every day. I have seen things that a 17 or 18 year-old would never see in the U.S. That's why it gets to me when someone will not stand for the National Anthem or say the Pledge of Allegiance. This is the greatest country in the world regardless of her faults; I would not live anywhere else. By the way I came home, finished school and now teach school."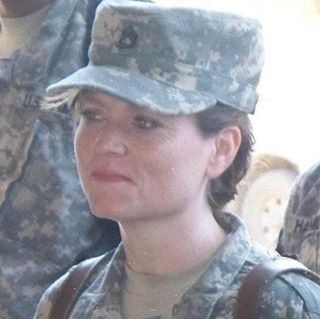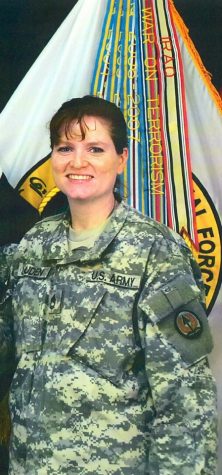 Becki Louden also served in the United States Army from 1996 to 2010. She was her commander's executive assistant, and her job included "administration, promotions, battlefield promotions, casualty reporting, making Iraqi nationals identification cards, schedules, and soldiers files."  Mrs. Louden reached the rank of E-7 making her a sergeant first class. She participated in Operation Iraqi Freedom; however she is still in active Army Reserve until 2032. Mrs. Louden also would like to make everyone aware that, "Soldiers love boxes from home and to share with their buddies. You cannot get your normal brands in most areas where troops are deployed, so it's really nice to get those in a box. The biggest advice I can give is please, please, please send blank greeting cards and items like toys, crafts, games, electronics, that Soldiers can send home to their children or spouse! Whenever we received packages (and people were so kind and sent many packages to us in Iraq!!), I always first looked for something I could send back home to my children, so they would know I was thinking about them because there was no place to buy toys, games etc there to send home, and I just wanted them to know I was thinking about them!!!"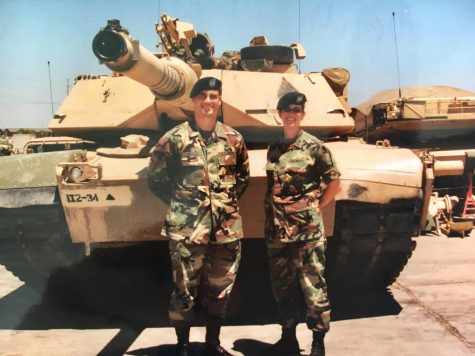 Another United States Army Veteran is Chasity Nicoll who served from 2001 to 2004. While Mrs. Nicoll did not leave the United States during her time in the armed forces, she does have a war ribbon for serving during a time of engagement. She was able to reach the rank of captain as a judge advocate general officer. Mrs. Nicoll believes, "Veterans Day is an opportunity to take time out of our busy lives and say thank you to the folks that provide us the freedom to live the lives we live." She "learned about the sacrifices" military families have to make in order to serve their country and protect American freedom as well as seeing "first-hand" mothers and children left behind.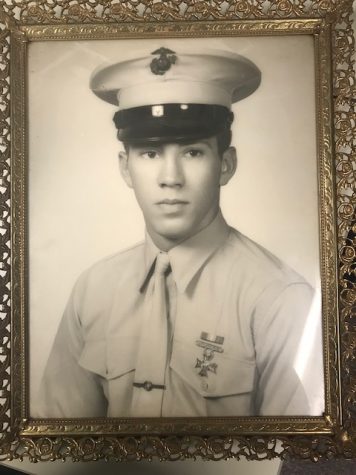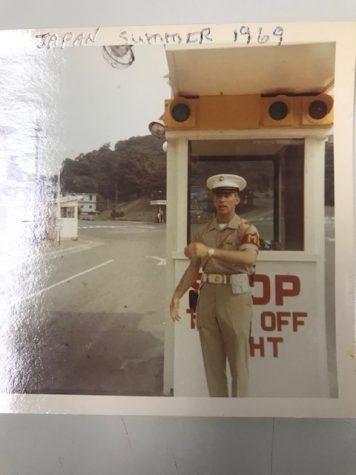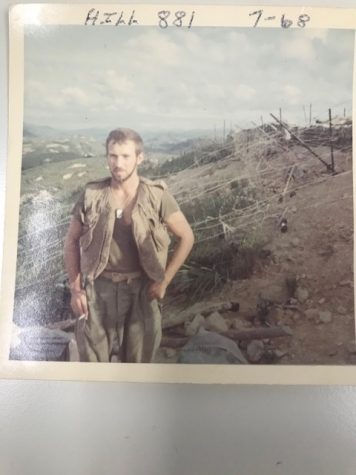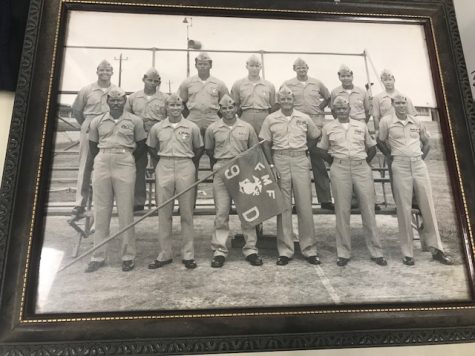 Last but not least, is one of our favorite custodians, Mr. Donald Poff who joined the United States Marine Corps in 1967 and served until 1973. He was an infantry sergeant during the Vietnam war. Colonel Mike Angle had a few words regarding Mr. Poff. "I  know he served in multiple named combat operations and engagements with the enemy during Vietnam. He was wounded in action and wears the Purple Heart. In fact, and speaking of selfless sacrifice, he was awarded the Purple Heart when he volunteered to take point on a patrol during his thirteenth month in Vietnam.  He was a couple weeks away from going home and could have just stayed toward the rear. But, that's not what our heroes do. He took point because he knew his stuff, and it was best for the team. He was also awarded the Navy Achievement Medal with "V" device for valorous actions in direct combat with the enemy. Valor is considered a basic requirement in combat.  So, to be recognized as going above and beyond, he would have had to have acted very bravely. He also was awarded the Presidential Unit Citation and others. Mr. Poff lost one dear friend that he also found it difficult to speak about…they went to high school together and enlisted together in Elkhart, IN."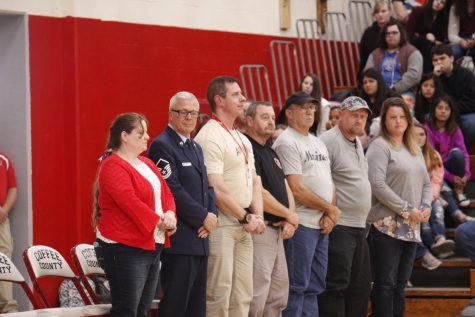 These seven men and women are just a few example of the 1% of people that have served and are serving the United States of America. Everyday these men and women protected the freedoms of the nation, no matter how small or big their jobs might be or have been. From The Coffee Press, thank you for your service.
Additionally, Coffee County Central High School observed Veteran's Day on November 12 with an assembly honoring our Veteran staff. Elisha Carter, the ROTC Corp Commander, explained the importance of the American Flag while his fellow ROCT cadets formally folded the flag.