Scholarships Earned at Cosmetology Competitions
Hang on for a minute...we're trying to find some more stories you might like.
This year, cosmetology participated in two competitions at Georgia Career Institute in Murfreesboro in order to receive scholarships and other prizes. The first competition was held on November 5 and the second on November 12. In order to be enrolled into a Cosmetology division students must enter their work into the local competition. The top two students are picked to enter into private beauty school competitions. Participants perform men's and women's haircuts, formal hairstyles, braids, artificial nails, nail art, fantasy makeup and special occasion makeup. There is also a team event called the Glam Squad in which students may participate.
Prizes are given to the top three participants. First place is rewarded $7,000, second place $5,000 and third place $2,500. On November 5, CCCHS cosmetology received $40,000 in scholarships, and on November 12 $27,000 to Love Beauty School in Manchester. The participants who received rewards are Annabelle Layne- $7,500 for special occasion makeup, Sierra Mahar- $7,500 for women's haircut, Kayle Millraney-$7,500 for men's haircut, Erica Howard- $2,500 for formal hairstyle, Jaden Chaposedy- $5,000 for special occasion makeup and Abigail Layne- $5,000 for nail art. In total they came back with $67,000 in scholarships.
Ms. Lewis is very proud of all of her students, especially the ones that take the initiative to compete and start planning for their future early  in their high school career. Additionally, she states "I am very appreciative to the beauty schools for their work and generosity to help with student success. I am proud when I drive through Manchester, and I see my former students working in a salon, nail business, massage therapy or owning their own business and think, 'that was my student.'"
Also on November 12, TCAT McMinnville began cosmetology night classes. These courses aid students in developing their skills and better prepare them for the State Board of Cosmetology Licensing Exam. More information can be found at https://tcatmcminnville.edu/programs/cosmetology.
About the Writer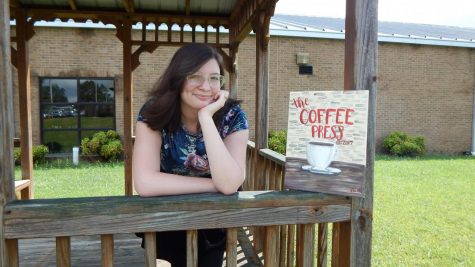 Jordan Whetsel, Design and Layout Editor
Hi! My name is Jordan Whetsel. I am a 17 year old senior, and I am the design and layout editor for The Coffee Press. This year I will be joining Beta...