SkillsUSA Students Score High in Latest Competition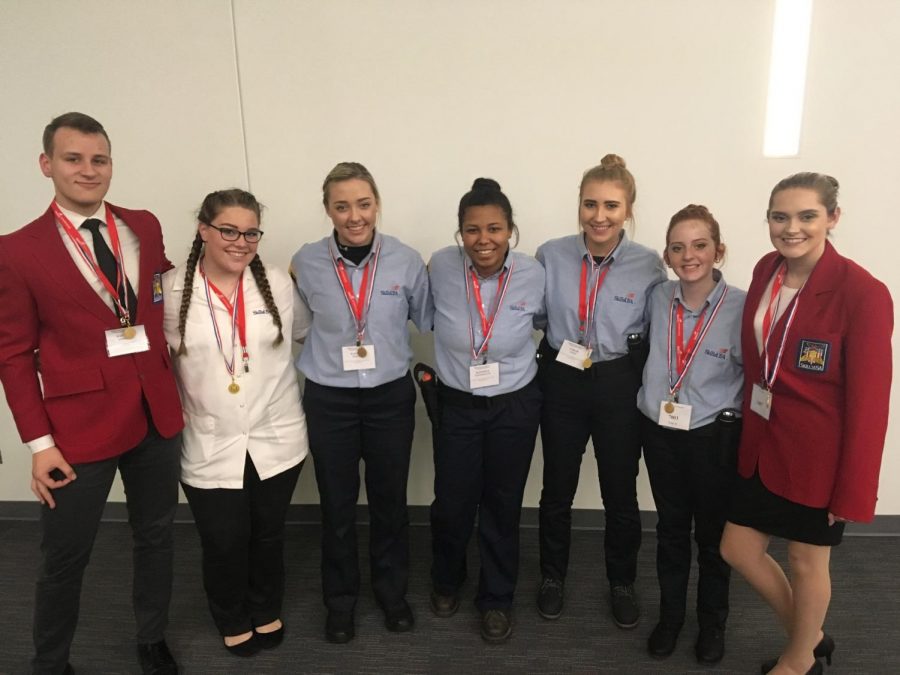 Jordan Whetsel, Design and Layout Editor
March 1, 2019
On February 6, SkillsUSA competed in various activities in their annual competition. This year's competition was held at TCAT Smyrna, Nissan Trading Center, and was chaperoned by Coach Spears, Mrs. Lewis and Mr. Alonso. In order for students to attend, they had to be a member of SkillsUSA and be enrolled in a CTE class.
This year 18 students participated, and below is a list of the winners: 
Job Skill Demonstration Open – Xavior Lowry – 3rd

Nail Care – Abigail Layne – 1st

Criminal Justice – Kaylee Smartt – 1st

Job Interview – Sierra Mahar – 4th

Crime Scene Investigation – 1st

Rayonna Douglas

Sarah Leedy

Kinsley Hiett

State Officer Candidate – Jalen Morris
Also, the 55 students who qualified will get to attend the state competition in April. SkillsUSA gained 81 students this year, which is the most the club has had in awhile. Incoming sophomores who would like to join SkillsUSA should sign up for a CTE class and get a permission slip from Coach Spears.