Senior Students Play To Learn About Student Loans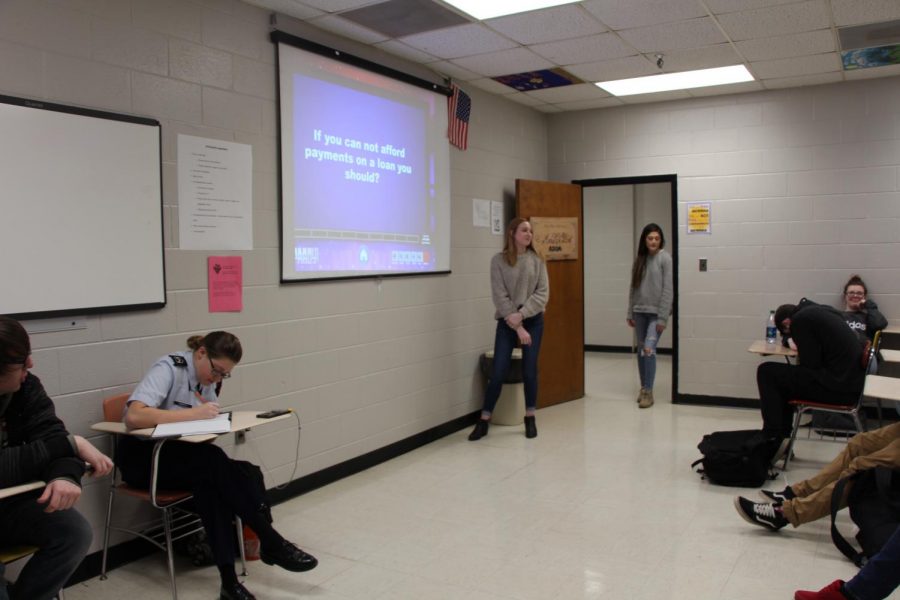 FBLA members Alissa Sparkman, Lauren Johnson, and Jordan Winton created a game for senior homerooms to interactively learn how to manage student loans.
 These students hope to use hmoeroom time on Mondays, Wednesdays, and Fridays to visit each senior homeroom and navigate their Jeopardy inspired game, which will inform students about this important topic. Senior homeroom teachers, who were notified in an email about the game, will be able to assist students by acting as a resource to provide help and offer advice. Often times when going to college, students do not realize how much debt can be accumulated when taking out student loans. The hope of Alissa, Lauren, and Jordan is that students would take away from the game a new understanding of how they can prepare for the future by learning how to manage student loans.