FBLA Members Excel At State Competition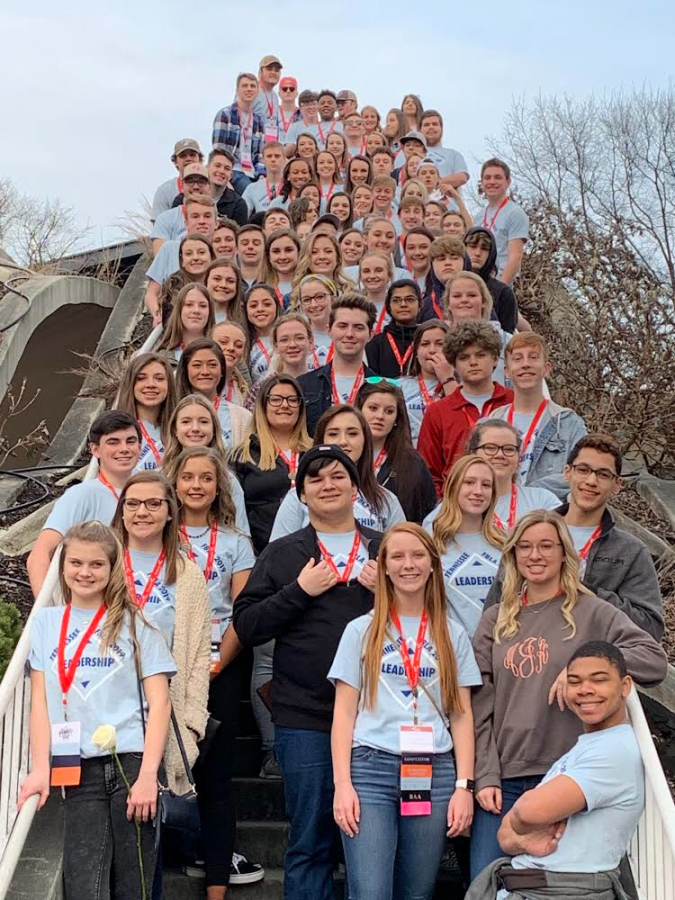 Following the regional FBLA competition in January events began and continued at the state level. On March 10, FBLA members and advisors left from the Koss Center on school buses to arrive later that day in Chattanooga where they stayed till the March 13 for state competition.
Competitions began Monday, continued into Tuesday, and the awards ceremony took place on Wednesday. Members who took part in objective testing and did not have a performance competition were required to attend educational workshops during competition days. After the completion of necessary activities, students were allowed to experience the atmosphere of downtown Chattanooga. Students who placed in the top four spots will advance to the next level which is the FBLA national competition.
The 2019 Coffee County FBLA  – CHS TN FBLA State Leadership Conference results:
Weston Hargrove-Who's Who in FBLA
Weston Hargrove-Bronze Level for the President's Volunteer Service Award
Cade Davis-State T-shirt Design Winner
Andres Cavalie-State Pin Design Winner
Morgan Henley-Tennessee Region 4 Dr. Bill Radcliff Scholarship Winner
Elizabeth Proffitt-Inducted as 2019-2020 Region 4 President
Coke Tab Collection – 3rd Place
Gold Seal Chapter Award of Merit
Largest Chapter Membership
Platinum Chapter – Membership Campaign
Club 100
1st
Alissa Sparkman & Jordan Winton-American Enterprise Project
Morgan Henley, Jack Beachboard, & Bryson Hullett-Business Financial Plan
Morgan Henley & Jack Beachboard-Community Service Project
Chloe Spry & Nathan Brown-Publication Design
2nd
Alissa Sparkman-Accounting II
Macy Tabor, Livy Rayfield, & Bella Vinson-Business Ethics
Weston Hargrove-Electronic Career Portfolio
Hardcopy Scrapbook-Hardcopy Scrapbook
Weston Hargrove-Local Chapter Annual Business Report
Luke Irwin-Sales Presentation
3rd
Braxton White-Accounting I
Chloe Spry, Nathan Brown, & Cade Davis-Partnership with a Business Project
Anna Gann-Electronic Scrapbook
4th
Emilee Roberson & Kathryn Welch-Broadcast Journalism
Jackson Jacobs-Business Communication
Jordan Winton & Joshua Kelly-Public Service Announcement
Andres Cavalie & Meagan Jones-Publication Design
5th
Terrance Clayborn-Client Service
Keelie Hillis & Elizabeth Proffitt-Graphic Design
Harley Hinshaw-Spreadsheet Applications
Leader Award Recipients
Austin Burch
Caitlin Calahan
Jenna Garretson
Ellie Graham
Keelie Hillis
Nic Johnson
Larson Meltzer
Elizabeth Proffitt
Eric Randolph
Emilee Roberson
Corey Walker
Kathryn Welch
Karie Wooten
Ali York
American Award Recipients 
Jack Beachboard
Weston Hargrove
Morgan Henley
This year nationals will be held in San Antonio, Texas. Congratulations and good job to all students who represented CCCHS through the FBLA chapter.