Before there was a Serpent King
On March 20, 2019, Coffee County Central High School had the honor to host published author Jeff Zentner. Instead of going into a long spiel about how being an author is a very hard but rewarding job, and trying to sell his books, Mr. Zentner told the room a story.
He said that he believed that the type of people who write books are in an "Ivory Tower" all day as they type away on their typewriters. These people had doves that carried their books down for all to read. These people did not like rock bands or tattoos or even leather jackets. These people who write books are not the same type of people who write music, and Jeff Zentner wrote music. He told of his love for music and books, both being a strong part of who he was when he was younger, and one day he decided loving what other people created was not enough. So he decided he wanted to create something he could love just as much as he loved literature and music that others created. The problem ending up being not what he chose, but what he did not choose.  It was an easy decision for "someone like him." People who like tattoos and leather jackets didn't write books, they wrote music. That is why he decided to buy a guitar and play it until his fingers bled and his wrist ached. He moved to Nashville in his 20s because that is what "people like him" did when they wanted to start a career in music. At some point he met a drummer who knew a bass player and they decided to start a band. They went on tour, played shows, and lived the music life until one important day when he was lying in bed and had a revelation. He was about 30 years old, and he knew that almost all of the music he loved was created by someone who "made it big" before they were 30. He continued  playing music after that night for another three years. He was proud of his accomplishments including the music he had created, but now he was 33. If people couldn't "make it big" after 30, why should he think people would have a chance at 33?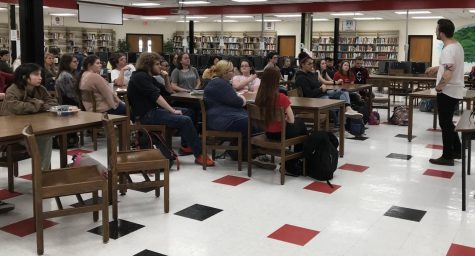 This is the part where he gave up. He allowed his hopes and dreams to be crushed by the reality of the situation. He was a 33 year old man who loved the life he was living, but it wasn't enough. He decided to go to Vanderbilt and get "a real adult job." Mr. Zentner graduated law school and became a prosecutor for the state of Tennessee's Eastern District. He learned that putting people in jail who had committed awful crimes felt right, and it continues to feel right. However, prosecuting a drunk man who hit a pregnant women with his car and then shot her to death was not his dream. It felt good, but it wasn't what he longed for. So he decided that he was going to volunteer at the TN Rock Camp, and the Southern Girls Rock Camp where he taught 15 through 17 year-olds how to play, write, produce, and stage a rock concert in only a week. This gave him satisfaction, but it also made him want more. If a group of kids could could pick up an instrument they had never played before on Monday and perform for a group of paying customers on one of the biggest stages in Nashville by Saturday, then he could follow his dreams. The problem wasn't that "people like him" didn't write books; the problem was that he thought "people like him" didn't write books. The thing is he had already "failed" at music but he thought that's what "people like him" did. They wore leather jackets, got tattoos and wrote music. He still thought writers are the people who sit in the "Ivory Tower" on their typewriters until their fingers were stiff and their wrists hurt.
They weren't however, librarians in North Carolina, or prosecutors in eastern Tennessee. Writers were people who wrote, and that couldn't be a lawyer who hides his tattoos under a suit, or a librarian who loves books. Except that is exactly what they did. Mr. Zentner wrote everyday for his prosecutor job and described it as having to write a better story than the defense. "I win a lot and I'm proud of it," Mr. Zentner stated. "It gave me confidence. If I can write stories to put people in jail, I can write for you guys." So his next step was to find people who interested him, and let them live inside his head until they were ready to come out. Once they had created their own stories, Mr. Zentner began to write. His bus ride to work, his lunch break, and his bus ride home became the places where his story took form. His daily life did not stop to write a book, and his book did not stop for his daily life. In 25 days he had his first draft, and in 2017 Random House won the publishing deal for The Serpent King.
Mr. Zentner believes that people no longer have to live in an "Ivory Tower" to write books. All they must do is have a story to tell, finish what is started, and have thick skin. If there is a story, but it cannot be finished, it is not a book. If there is a story and things are wrong with it that need to be fixed before publishing, that does not mean it will not be a book-that means it just needs to be fixed.
Mr. Zentner implored the audience to be courageous while editing. He believes in "killing your darlings." "Books become books through editing. It will hurt. It won't be fun, but what you get is worth it. It's fun to suffer," he stated. Editing is a necessary evil that all authors must go through in order to make their best possible book.
More questions, comments, and concerns can be addressed to Mr. Jeff Zentner @jeffzentner on Twitter or Instagram. Anyone interested in purchasing a book written by Mr. Zentner visit Jeff Zentner Books. 
About the Contributor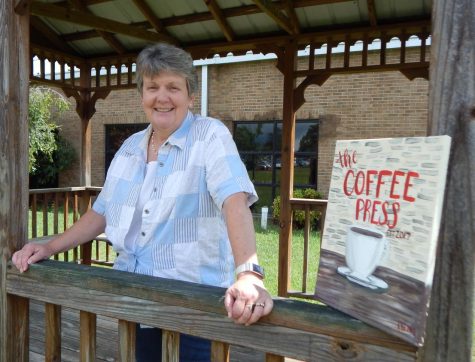 Rhonda Winton, Adviser
My name is Rhonda Winton, and I am the adviser of this wonderful group of journalists.They are teaching me about technology, and I am refining their writing...