Once Upon a Prom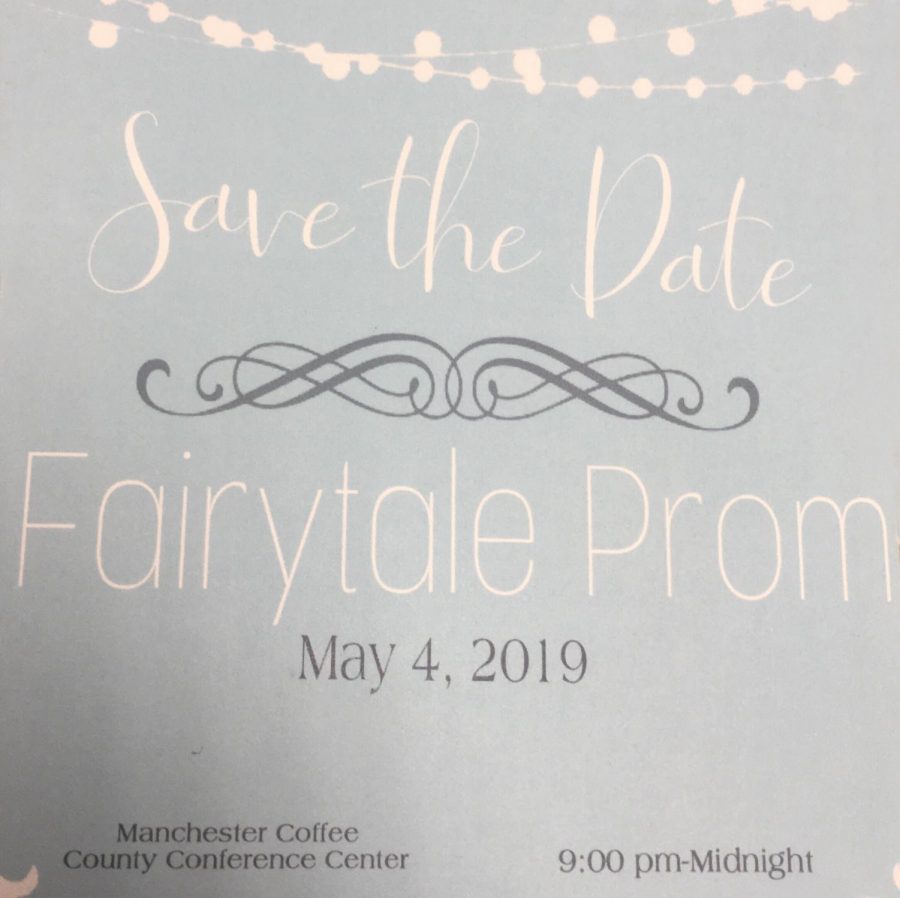 Jordan Whetsel, Design and Layout Editor
April 18, 2019
This year, a fairy tale themed prom will be held on May 4 from 9:00 p.m.-12:00 a.m. at the Manchester Coffee County Conference Center. Recently, invitations to the dance were given out to juniors and seniors during homeroom. Now that the information is out, many students are beginning to make plans for the special night. Here is a list of places to eat before prom:
O'Charley's – Manchester

J&G – Manchester

Bites of Europe – Manchester

Oak Restaurant – Manchester

Casa Mexico – Tullahoma

Spinelli's Pizza – Tullahoma

Cheddar's Scratch Kitchen – Murfreesboro

Panera Bread – Murfreesboro

Cracker Barrel – Manchester

Los 3 Amigos – Manchester

Applebee's – Tullahoma

Mellow Mushroom – Murfreesboro

Demos' Restaurant – Murfreesboro

Prater's – Manchester

Yamato Japanese Steakhouse – Tullahoma/ Manchester

Olive Garden – Murfreesboro

The Goat – Murfreesboro

Red Lobster – Tullahoma/ Murfreesboro

High Point – Monteagel
Tickets to  the prom will be available for purchase in the Red Raider Bank until April 26 for $25 per person. Ticket costs will be $35 from Monday, April 29 through Thursday, May 2. Students should keep in mind that no tickets will be sold on May 4 or at the door. There will also be no re-entry to prom once students have left the Conference Center, and all students must provide a photo ID to enter.