Young Writers to Perform at Returning Teen Poetry Slam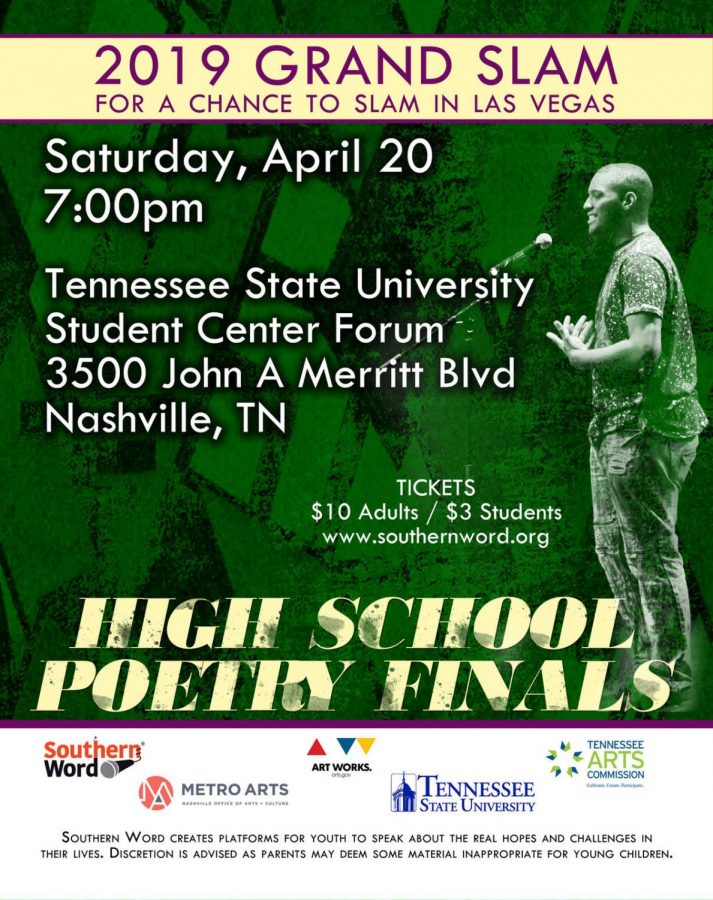 Jaiden Aquino, Assistant Editor
April 18, 2019
On April 17, Southern Word is returning to CHS to host the 2019 Teen Poetry Slam.
The slam, while competitive, serves as a platform for students to express their inner voices. If tradition continues, the slam will begin with a "sacrificial poet" who performs first, and the southern word hosts will likely also contribute pieces.
The rules for the competition are simple. Participants will present their piece to an audience to be judged by a random panel of judges. If poems exceed three minutes, points will be deducted from their score.
Mr. Stein, a primary organizer of the event, has been conducting meetings weekly to assist in the constructing, editing, and performing of spoken word poetry pieces. In fact, previously this year, Mr. Stein conducted a Southern Word sponsored poetry unit with his juniors, finishing with a junior-exclusive poetry slam. He certainly contributes a great deal to fostering the poetry community at CHS.
In order to participate in this slam, one must simply register on Southern Word's website before the slam date arrives. The top two winners of this slam will move on the State Finals, where they will have a chance to move on to Nationals.
Click here to register: https://southernword.org/2019-teen-slam-registration/
And be sure to come support these young writers and their visions!