Plants for Profit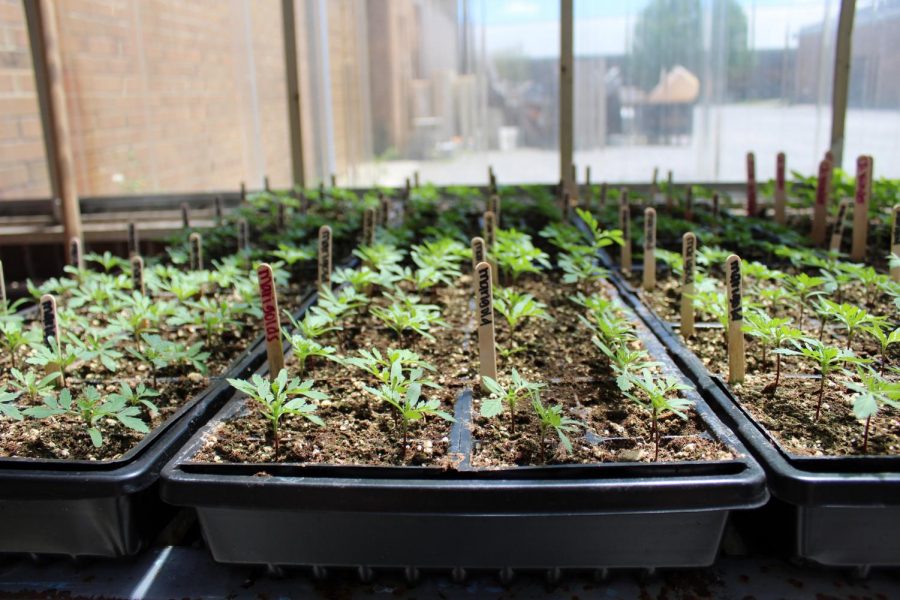 Jordan Whetsel, Design and Layout Editor
April 29, 2019
The plant and soil science class has begun selling their plants for the spring season. Mrs. Newman began selling the plants on Saturday, April 27, outside of People's Bank. The agricultural students began planting them two weeks before spring break, and now almost all of the plants and vegetables are ready to be sold.
The following plants and vegetables that are currently available:
Rutgers tomatoes – $3/6 pk

Better Boy tomatoes – $3/6 pk

Celebrity tomatoes – $3/6 pk

Cherokee purple tomatoes – $3/6 pk

Roma tomatoes – $3/4 pk

Lantana (yellow) – $2 each

Shrimp plant – $2 each
These plants that will be available soon:
California Wonder (bell peppers) – $2/4 pk

Banana peppers – $2/4 pk

Begonias

Marigolds
Anyone wanting to make a purchase can contact Mrs. Newman, or see her in the agriculture room. All proceeds go towards the greenhouse to provide hands-on learning opportunities for the plant science class.