CCCHS Says Goodbye to Mrs. Winton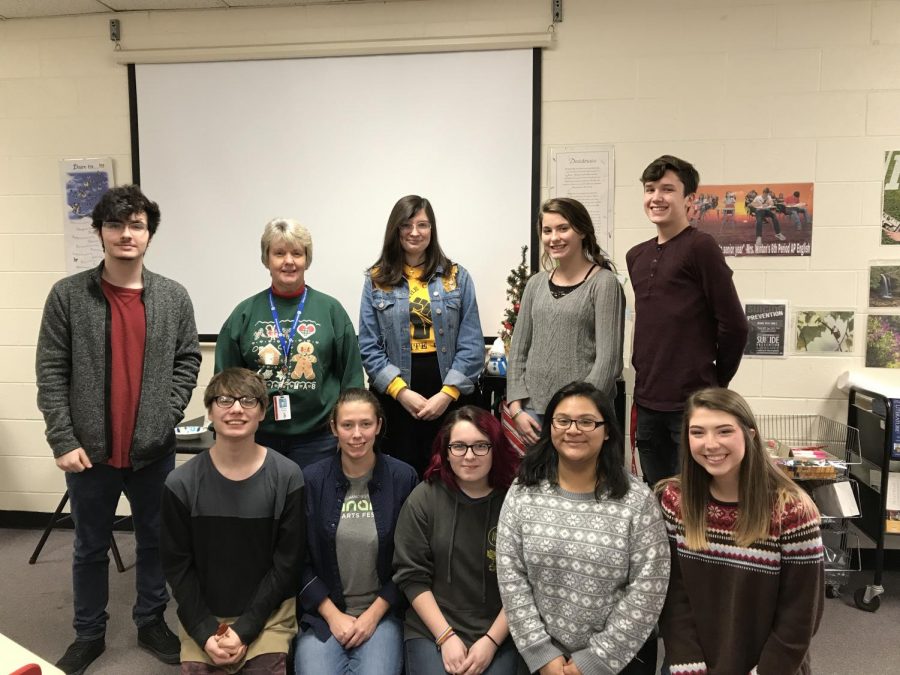 Sara Dove, Copy Editor
May 16, 2019
As the year concludes, The Coffee Press wants to say goodbye to one very special teacher—Mrs. Winton. She has been on the CCCHS staff for about 25 years and has taught a variety of classes. This year, she taught not only AP literature but managed the journalism class. Every article on this newspaper was made possible by Mrs. Winton; without her there wouldn't be an online school newspaper. Mrs. Winton has helped many different students in many different ways and to repay her for all she has done, a handful of her students would like to offer some final warm words.
"I'm gonna miss her nitpicking my essays. (And I'm gonna miss her roasting Jackson)"—Dalton Sherrill
"She was tough but I'd definitely have her as my teacher again. I'm gonna miss her."—Amber Walker
"Her class was definitely considered a challenge to many, but has unquestionably prepared me for the future. I will surely miss her."—Kayeden Milne
"Even though her class stressed me out with the essays and quizzes, she really helped me prepare for college and my future career."—Anna O'Connor
"Thanks for exposing me to poetry!"—George Gannon
"Honestly her lessons weren't only about English, she taught us about more than just what was going to be on the test and actually prepared us more for college. If I hadn't had her, I think I'd be way more stressed about what college is going to be like."—Yanely Luna
"I had the honor of having Mrs. Winton as my English teacher for my Junior and Senior year  of high school. Throughout these two years not only did I learn how to write a paper but I learned many other things like the fact the Mrs. Winton was a rhyme time wizard. While there were times in her class that I wanted to pull my hair out I would not have wanted to pull my hair out in any other class! Mrs.Winton aka (The Wintonator) I love you and I hope that the next chapter of your life as a retired woman is packed with fun and relaxation because that is what you deserve! – Sincerely, Katherine"—Kathy Rios (former student)
"Mrs. Winton was one of the best teachers I have had. She pushes students academically and to become responsible adults. While I'm sad she is retiring, I'm happy for her to spend this time enjoying life!"—Alison Elam
"Mrs. Winton's class has been very difficult, but also extremely rewarding. Her class has no doubt prepared me for college and for my future career. Mrs. Winton was truly a great teacher and I am extremely grateful for her and all the she has taught me."—Morgan Henley
"Mrs. Winton is truly an outstanding teacher that not only helped me progress in AP Literature but definitely believed in me. She is a true inspiration, and I am thrilled that I was able to have her as my teacher!"—Esmeralda Lozoya
"Well I've known Mrs.Winton since 10th because of Inklings and even though she is kinda hard, I do think she genuinely cares about her students. I'm honestly sad she is going since she is one of the few teachers I have known the longest.
Also 'we got the learn' is one of my favorite quotes by her."—Ann Petty