The Raider Renaissance Rally gets a new look this school year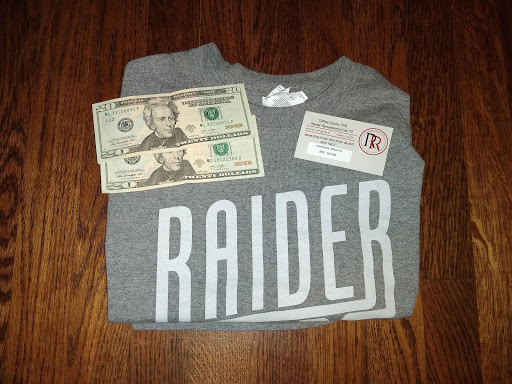 On September 19, all Renaissance card holders gathered in the gym for this updated Renaissance Rally.
In previous years, Renaissance had consisted of a ceremony where every student with a red, black, silver, or white card had their name announced and received their t-shirt. There were also eight cash drawings of $100, two drawings for each color. 
This year Nicole Carney and other Coffee County Central High School administrators revamped the ceremony.
Students were awarded their cards and shirts earlier in the week and were told to wear them at the celebration. Once they arrived in the gym, they were given snacks including chips, candy and drinks.
Students filed into the bleachers and the fun began. Administration started by drawing 2 red card holders and awarded them $50 each. Throughout the event, they repeated this for all card colors.
Students were also able to compete in games for cash awards including hula hooping, school trivia and tug-of-war. They also had students solve a math equation and pop balloons filled with money.
The school awarded a total of $1,645 this year that they received from a Coca-Cola sponsorship.
At the beginning of the year, the sophomore vice-principal, Megan Eaves, asked every student to write down one wish that would make his or her school year better.
At the celebrations, Eaves was able to grant several cardholders' wishes. Select students received restaurant gift cards, bluetooth earbuds and a stuffed hedgehog. 
Carney states, "Since Renaissance is supposed to recognize kids, we wanted it to be more fun for our students. We wanted it to be more fun for teachers, too. We've had the exact same format since we started in 2007."
In order to give away such a large amount of money, administration also had to make some budget cuts—specifically, with the cost of the Renaissance cards.
This year's cards are roughly the shape and material of a business card, a stark contrast between the thick, plastic structure of previous cards.
Last year, each Renaissance card cost one dollar. This year, the school was able to order 700 cards for only $56.
By switching to paper cards, the school was able to save hundreds of dollars that they then used as prize money at the Raider Rally.
CCCHS students are excited for this improved ceremony. Hanna Brock, a senior, says, "I liked the Raider Rally because it wasn't boring. We didn't just sit there and get our names called. We got to play games and it was fun."
Carney hopes to continue implementing new school activities and celebrations throughout the rest of the year. She states, "We want to have school wide activities that make CCCHS fun for everyone."