What it's like to be a young voter in the age of putrid politics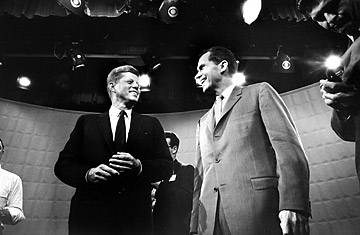 In the age where Twitter drama and politics go hand in hand, it's easy to understand why young people are less than impassioned about politics.
I have never been a militantly patriotic person, but I have always considered voting to be a crucial civic duty that every U.S. citizen must fulfill. 
For the longest time, knowing that I would be old enough to participate in the 2020 presidential election filled me with excitement. Now, a little over a year away from the fabled election day, I find myself filled with dread.
Every day, the media heralds more toxicity disguised as politics, and every day I understand more why young voter turnout is at an all-time-low in the U.S.
The 2016 presidential election was a nightmare by all accounts. From unconventional candidates to Russian hackers, it was enough to give any registered voter PTSD.
But it was only an overture to the nightmare that is the 2020 election season. With the opposing candidates squabbling amongst themselves on one side and our questionable president and his Twitter account on the other, young voter turnout will likely plummet once more.
"It's politics, get used to it," you may think. But I wouldn't compare it to politics. No, I'd say that it looks more like a bad episode of "Family Feud." And that's a serious insult to anyone who's ever appeared on "Family Feud."
"But what are the candidates doing so wrong," you may ask. Plenty of things. Take former vice president Joe Biden for instance, who's framed his entire campaign as a challenge to Trump's presidency. 
And it's not just Biden. It's Elizabeth Warren, Kamala Harris, Andrew Yang. Many of the opposing candidates are continually assaulting our current president in order to advance their own campaigns.
I'm sure many people my age are eager at the prospects of being allowed to blast YG and Nipsey Hussle's song "FDT" at a political rally and not only get away with it, but be encouraged to do so. But that isn't what politics should be about.
Don't get me wrong. I'm no fan of Donald Trump. I don't agree with his policies or the way he conducts himself. But the other candidates shouldn't rely on his poor behavior in order to accelerate themselves at the polls.
A presidential campaign shouldn't be focused solely on bashing the opposing candidate until he or she is virtually a dead horse. 
A presidential campaign should be focused on bettering a country for its citizens. It should be focused on providing America's citizens with what our founding fathers promised us all those years ago: life, liberty, and the pursuit of happiness.
Instead, what we're getting is a glimpse of just how convoluted our nation's political system has become. 
I know that this article will likely never reach the eyes of Donald Trump, Joe Biden, Elizabeth Warren, Andrew Yang, Kamala Harris, or any of the other candidates. But I still have something I want to say to them.
America is watching. The world is watching. Our future generations are watching. Acknowledge the toxic environment you've created and set to work on cleaning it up, for the good of all people.  For the good of your descendants. For the good of the world.
About the Writer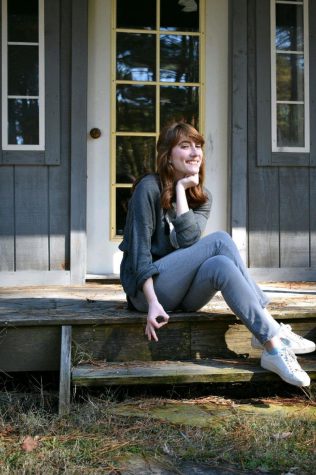 Melanie McKelvey, News Editor
My name is Melanie McKelvey, and I am a senior at Coffee County Central High School. My favorite hobbies include reading, writing, and making other people...