November Teacher Feature: Mrs. Sandy Lewis
There were many submissions for The Coffee Press' first Teacher Feature article, but of all the submissions we received, one stood apart from the rest:
"She is an amazing all around person, she has never given up on us. Mrs. Sandy pushes [us] to strive for our best. As much as she has going on she [has] never once let that smile off of her face.  Mrs. Sandy helped me in the best possible way: she helped me discover what my heart desires and that is going to be my career I thank her so much for that. I have never once seen her tell someone they aren't good; she boosts everyone's confidence. I am proud to say that she is the reason that I want to help others learn to do hair."
Mrs. Lewis has been teaching at Coffee County Central High School for 18 years. When asked what made her decide to start teaching, Mrs. Lewis said, "I've always loved people. I love to meet people. And a friend of mine talked to me one day and mentioned [that] I ought to try something different… That was just me. Just really good with instructing people with what they needed to do for the health of their hair…"
Last year alone, the cosmetology students were able to win roughly $69,000 in scholarships thanks to Mrs. Lewis' instruction. 
When asked what the rewarding part of being a teacher is, Mrs. Lewis responded: "It's the relationships that I build with my students because I have students that come back for one, two, and three years and I watch them go through their sophomore, junior, senior year, and I probably know them better than a lot of their other teachers… And I love seeing where they go with their life. I enjoy seeing especially the students that are eager to start this career [and] go to beauty school. When I drive through town I see my former students that have gone to beauty school… and now they're owning their own business, or they're building a business. I go to see them, I sit in their chair and let them do my hair or get my nails done by them. And that's been the most rewarding part, is to take a student that has a dream and to help them see that dream come true."
CCCHS is incredibly grateful for teachers like Mrs. Sandy Lewis who dedicate their time and effort to helping, encouraging and loving their students.
About the Writers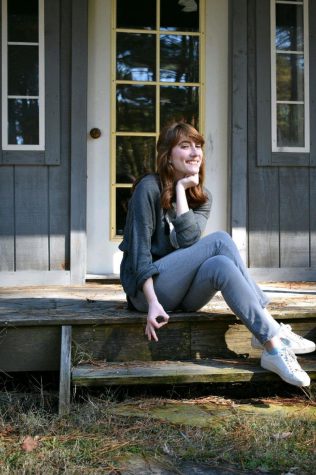 Melanie McKelvey, News Editor
My name is Melanie McKelvey, and I am a senior at Coffee County Central High School. My favorite hobbies include reading, writing, and making other people...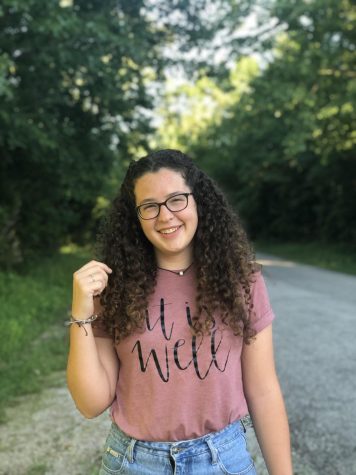 Ali Lemmons, Copy Editor
My name is Ali Lemmons and I am 17 years old and a senior at CCHS. This year I am a member of the Coffee Press, the Raider yearbook, student government,...