The Ultimate Gift Guide for Gen Z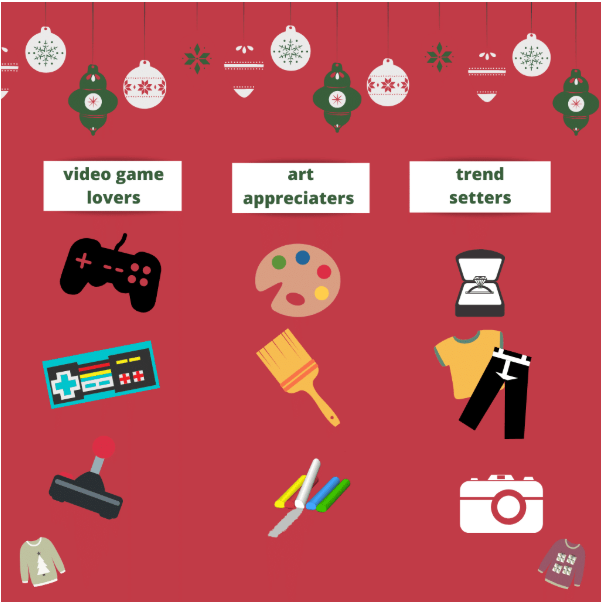 As the Christmas season approaches, gifts must be bought and the main question asked is, "What should I get them?" Here are some ideas for the teenagers in your life.
According to Chace Patillo,a senior at Coffee County Central High School, believes good gifts for individuals who like video games would be "new controllers, new headsets, or gift cards for the thing they play on. Other gifts to be considered could be a new console, gaming chair or video game."
According to Elizabeth Proffit, another student at CCCHS, gifts that any teen girl would like include "fuzzy blankets, skin care items, face mask and body sprays." Specific brands she mentioned were Mario Bedescu and Victoria's Secret. 
Other gifts girls may enjoy are candles, socks, oversized t-shirts and jewelry. Popular jewelry right now includes necklaces, rings or bracelets with initials on them. Puka shell and star necklaces are also in style right now. 
If the individual you are buying a present for is on the more athletic side, you may want to consider buying them new sports equipment or merchandise for their favorite team.
 Hayden Skipper, a baseball player at CCCHS, said, "My bigger gift would be a new baseball glove. My smaller gift would be gift cards to Hibbetts or Dicks." These are great gifts that are easy to find but also personalized to the person. 
If you are gifting a boy who you do not know very well, you might want to get them something that is practical rather than personal. Nicholas Johnson said that he would like "a laptop for college and a gift card." 
Laptops are typically expensive, so a gift card to their favorite restaurant or a department store would be your best bet. They can get themselves whatever they like, and you can feel good that you got them a nice gift. 
If you have a theater lover in your life, get them an experience. Take them to a showing of their favorite play, but if you can not do that Hanna Brock suggests " makeup or music stuff." 
Merchandise from their favorite plays, new instruments or even just accessories for their instruments will mean the world to them because they can further their passion for what they love. 
If you are buying presents for teenagers, you know how fun it can be for them to keep up with trends. One teenager who is always in the know with fashion and trends at CCCHS is Andie Clutter.
Andie said, "I absolutely love clothes, so if someone got me a gift card or even took me on a shopping trip that would be more than enough." 
Shopping does not have to be expensive, especially with the rise of thrifted fashion, and gift cards can be whatever amount you want. Trends are constantly changing and gift cards are the best way to buy the trendiest looks.
She also stated, "Most importantly, I want that cash… because Christmas money is the best money."
Clutter continues, "Nothing feels better than your friend or relative handing you that sweet, crispy twenty dollar bill for Christmas."
I couldn't have said it better myself. For teenagers, it is not bad to give them money because they can oftentimes use it more than another bottle of lotion or a mug. 
Overall, the point of giving someone a gift is to celebrate them and your relationship, so do whatever you think they will like. In the end, it's not the gift; it's who gave it to them.
About the Writer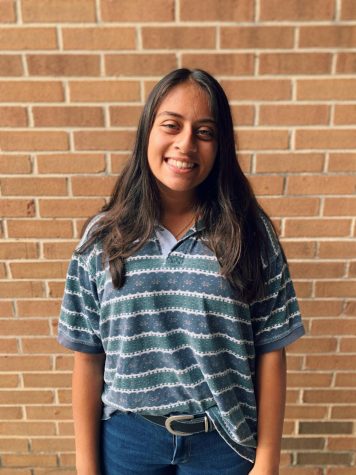 Kushi Zaver, Op-Ed Editor
My name is Kushi Zaver, and I am senior at Coffee County Central High School. I enjoy reading, hiking, and spending time with my friends and family. After...