The Kardashians changed the world forever
Kim Kardashian once said, "There's a lot of baggage that comes with us, but it's like Louis Vuitton baggage; you always want it." This quote perfectly sums up her show, "Keeping Up With The Kardashians:" a show with so much crazy drama but so iconic that viewers keep coming back for more.
On September 8, 2020, Kim Kardashian West, who is arguably the most distinctive member of the Kardashian family, announced via Instagram that her family's show, KUWTK, was going to end after its 20th season in 2021. 
This announcement sparked an outcry of sadness from fans who have watched the show since its premiere in 2007. So naturally, in honor of the final season of "Keeping Up With The Kardashians," I will be taking a deep dive into the show's effect on our world.
It's impossible to explore the effect of KUWTK without discussing the person who kickstarted the mega-fame of the Kardashian-Jenner family, Kim Kardashian. After a series of events and a certain risque video that we ought not analyze, Kim and her family were shot into the limelight and KUWTK began in 2007. 
Since the beginning of the show, Kim has been one of the most successful members of the family and has created an empire for herself: KKW beauty that is valued at approximately 1 billion dollars.
Another notable member of the Kardashian-Jenner family is Kylie Jenner. Jenner is most famous for her line of lip fillers, Kylie Cosmetics. 
Kylie became the wealthiest Kardashian-Jenner when she sold a 51% stake of her company to Coty cosmetics for 600 million dollars. This gives Kylie Cosmetics a valuation of roughly 1.2 billion dollars.
Many people like to refute the Kardashian-Jenner success and say that they do not deserve the platform that they have, but I would argue the contrary. 
Yes, the Kardashian-Jenner family has come into their fame through unconventional manners, but with this fame, they have helped women feel more confident in themselves. 
Both Kim and Kylie have disrupted the status quo by not conforming to the traditional roles many still believe women should play and can be used as a model of taking a situation and turning it into something all your own.
The women of the Kardashian-Jenner family can also be credited with helping women overcome certain body image issues. The Kardashian-Jenners are notoriously confident in their image which has led many to believe of a more "realistic" woman with curves as a "hot" woman.
Whether you believe that the members of the Kardashian-Jenner family do not deserve even a sliver of their success or you believe that they have used their success to make the world a little bit better through empowerment and even a few laughs, it is hard to refute the success that they have received. 
KUWTK has brought an otherwise normal family into the spotlight, and each member of the family has used this success to better their lives and the lives of others.
About the Writer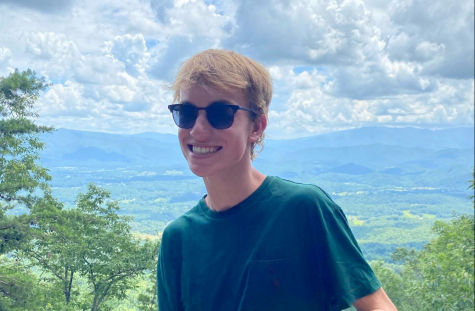 Connor Fox, School Clubs Editor
Hello, I am Connor Fox! I am currently a Junior at CCHS and am serving as the club editor for the coffee press. I am actively involved in Student Government...