What we do when there's nothing to do
Quarantine has caused the general population to do activities that they wouldn't normally participate in. These students have picked up some interesting hobbies during quarantine in 2020.
Hallie Wimberley, a senior at Coffee County Central High School, received a horse in April that she has been caring for ever since.
When asked if it was an easy task, Wimberley said, "It was easy to pick up because I have been around horses a lot before and I love animals!" 
Wimberley commented, "My favorite part about having a horse is riding him or giving him a bath!" Wimberly also went on to add that this hobby is a big responsibility, but it is worth it to gain a new friend.
Sophomore Hailey Blackwood decided to take up a hobby learning something that she's always been interested in: American Sign Language.
Blackwood said, "I've always loved the thought of talking to the deaf and I just thought I'd start learning now. I've thought it was unique since I was very little."
When she was asked about what was needed to pick up this hobby, Blackwood said, "You don't really need anything except google or an ASL book and of course your hands."
Another Sophomore, Levi Cable, decided to take up coding over his time in quarantine. Cable commented, "It was not at all easy, you had to take time and know what you were doing. I would say anyone can do it if they have the time for it!"
Cable also added, "In order to get into this specific hobby, you would need a strong fast computer. I had trouble at first because my laptop always crashes when I do stuff like this. Then I bought an Iron Side desktop and it worked perfectly!"
Cable was asked what advice he would give to someone else who is starting to code, and he said, "Watch videos, take careful measurements, and hope you have a lot of time."
Quarantine turned out to be a productive time for many people. The hobbies they learned in quarantine may even end up staying with them for years to come.
About the Writer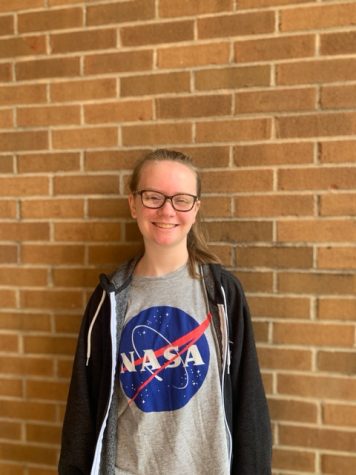 Lindsey Landrum, Humor Editor
My name is Lindsey Landrum and I'm a Sophomore at CCCHS. I like to play the piano, sing, and play disc golf. I'm also Assistant Student Leader for...