Annual kickball tournament continues through COVID-19 for Lady Raiders Softball fundraiser
In an annual, two-day event, the high school softball team holds a kickball tournament for all grades in which the winner plays the teachers.
There are certain limitations to this tournament. These include a double elimination rule so each grade is probable to play against the other three. Another rule is that two girls must be on the field at all times.
On the first day of play,  the seniors went undefeated as they won 6-1 against the juniors; they also overran the sophomores and demolished their team 16-1.
The juniors followed this by winning one and losing the other. They came out and crushed the Freshmen 10-0 after falling to the seniors and ultimately stayed in contention for a chance to play the teachers.
After losing to the seniors, the sophomores ended up losing to the freshmen because of an end of game walk-off error, eliminating them on day one. 
The freshmen ended up passing the day one challenge but would have to play the juniors in order to move on to day two. 
On day two, the first game was juniors against freshmen. The game started with a 3-0 lead for the juniors. The freshmen couldn't seem to score which ended the game with a junior win (4-0). 
This means the juniors would have to beat the seniors twice to play the teachers.
The seniors gained a lead early making it a 3-0 game at the end of the first inning. This lead would eventually be brought to a 10-0 lead in the second inning with many costly errors giving the seniors a very clear victory. The final score was 13-3.
The final game was seniors against teachers. This game would decide whether the seniors would continue their kickball championship title.
Again the seniors started off hot and scored three points, but the teachers came right back scoring another two runs. 
After this, strong defense silenced the scoring until the fifth inning when the teachers erupted for another two runs. 
The seniors came back with two runs themselves making the game 5-4 in favor of the students. 
To seal the game, Tyler Taylor dove for a pop fly which sealed the seniors' victory and titled the seniors as back to back champions. 
Altogether, the annual fundraiser is one of the most successful and popular charity drives for students and will be remembered by many students for years to come.
About the Writer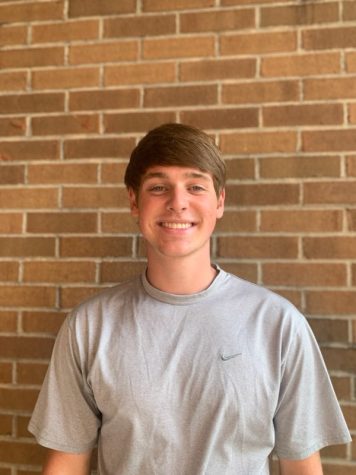 Nic Watkins, Sports Editor
Hello! My name is Nicholas Watkins and I'm a senior. I'm a Spikeball enthusiast and an assistant in many clubs in our school. I'm a sports editor...