Dodgers win the World Series with a twist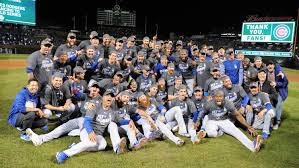 After a 32 year drought, the Dodgers have claimed their seventh World Series.
 To recap the game, the Rays scored early in the first with a home run by Randy Arozarena. 
It was looking hopeful for Tampa Bay with Blake Snell on the mound shutting down the Dodgers offense.
The Dodgers came out in the sixth scoring two runs, then a home run by Mookie Betts put the Dodgers at a 3-1 lead. The Rays could never recover, and the Dodgers secured the victory. 
An ESPN article covering the World Series has the headline "The oddest of World Series ends with the most 2020 moment of the season."
Justin Turner, third baseman for the Dodgers, was pulled from the game in the eighth inning. At the time, nobody thought much of it.
However, come to find out, Turner tested positive for COVID-19. He tweeted later that night "Thanks to everyone reaching out! I feel great, no symptoms at all." He went on to say how he experiences so many emotions, and he had a great feeling of winning with his team. 
Directly after they won, Turner joined his team on the field to celebrate the victory. He wore his mask, but he did take it off for pictures and to kiss his wife. 
In addition, he hugged many of his teammates, and his teammates were happy to have him out there. Clayton Kershaw hugged Turner, and Mookie Betts said that he was a part of the team and he deserved to celebrate. 
Turner was the only athlete to test positive since the World Series began. 
After a regular season of just thirty games, the baseball season is now over, with the Dodgers as the champion.