Friday night lights were in for one last surprise
During the COVID-19 invasion, many events have been canceled including pep rallies, sports games, and other get-togethers. Many have viewed this year as a "bust," and canceling the Senior Night was no exception to the disappointments. 
Seniors that play in the band, dance, cheer, and play football were devastated by the pressing decision. 
Despite all of the struggles, Coffee County Central High School decided it was not fair to cancel this event altogether. 
As many events have been different, this Senior Night is no exception. They decided they wouldn't hold a game but would celebrate the achievements these students had achieved over their years at the school. 
On Monday, November 16th, at 6:30 at Carden-Jarrel Field, students were congratulated one final time for their accomplishments. 
Many students shared their opinion on this important event that they have looked forward to since freshman year. 
Kyle Farless, Coffee County wide receiver and safety, stated, "the event was a humbling experience." He went on to mention how his team was like his family. Farless felt sad to leave this adventure in life but felt very blessed to have this second family. 
A second football player, CJ Anthony, who played defensive back and was a wide receiver, said the occasion was "the best experience he could ask for." He went on to mention how he was proud to be a Red Raider for the past four years.
The supporting cast who often loses recognition including the cheerleaders, dance team, and the band often don't get the recognition for their work, but tonight they were also congratulated for their achievements.
Dance team senior Hannah Grimes said the experience may not have felt normal, but she was glad they held the event. During the COVID-19 events, she felt as if the event was "well organized."
Cheerleader, Macy Tabor who is active in many events around the community, said the night was "a bittersweet moment." 
She went on to mention how the event was altogether an emotional and unforgettable night. 
Emma Holmes, who has been a drum major for the past two years, was more than happy the event took place after a hard year. 
She went on to talk about how she enjoyed how each section between the band, cheer, dance, and football had different recognitions while the other teams enjoyed the ceremony. 
Altogether, the events that took place for the Seniors may not have been normal, but what has been "normal" during this unknown time period. COVID has brought out a new normal for students and has caused many new traditions to possibly come about.
About the Writer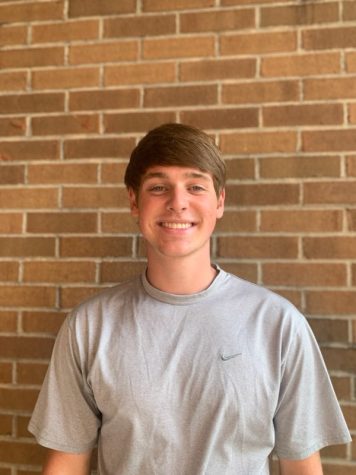 Nic Watkins, Sports Editor
Hello! My name is Nicholas Watkins and I'm a senior. I'm a Spikeball enthusiast and an assistant in many clubs in our school. I'm a sports editor...