Star Wars fan's futures are bright after the announcement of many new shows
On Dec. 11, Star Wars fans were very pleased to hear the announcement that ten new shows would be airing on Disney+ through 2023.
Out of these ten shows, many fans rank some shows higher than others. There are 5 shows I believe will stand out the most and be highly anticipated. 
Lando
I'm going to give credit first to an honorable mention with the introduction of the show "Lando." Lando Calrissian has been in the Star Wars franchise for years; he first appeared in the original series, with actor Billy Dee Williams starring in "The Empire Strikes Back."
After this, he was implemented into "Solo." Lando was portrayed by Donald Glover, also known as Childish Gambino. In this film, fans were shown an adventure between Calrissian and Solo. Hopefully, "Lando" will have a chance to give this duo new adventures after "Return of the Jedi," Lando's last film appearance. 
Lando has always been a powerful and loved side character for the Star Wars universe. When he was added to the cast in "The Rise of Skywalker," producers were instantly drawn to creating a series on the story between the time jump. 
This new series hasn't been talked about much, but in my opinion, this will be one of the better shows to come to Star Wars fans. 
The Acolyte
Following this, I see "The Acolyte" being the 5th best new show. The Star Wars industry has had many creative choices over the years, and most have resulted in successful revenue. 
I feel that this film will have the same impact. This story is bringing a new time period to the fandom which has been requested for a long time: two hundred years before the Skywalker Saga. 
Because of the little information on the show, I am staying open-minded to its possibilities. For some, they fear they won't enjoy new characters, but time and time again new characters seem to turn into some of my personal favorites such as Ahsoka, Kanan, and Ezra. 
The Book of Boba
Next, is "The Book of Boba." After the final episode of "The Mandalorian," fans were left in awe after the end credits showed Boba Fett reclaiming Jabba's palace. 
Boba's vicious kill of Bib Fortuna, who took Jabba's leading spot after he was killed, shocked fans. In December 2021, this show will air, and we will likely see Boba, played by Temuera Morrison, leading the crime world. 
After last seeing him in season 2 of "The Mandalorian" I'm more than ready for this show to drop; this is why it is at the fourth most anticipated on my list. 
Bad Batch
In the number 3 spot, I have "Bad Batch." Also premiering in 2021, it is directed by Dave Filoni who is most known for his creation of "Star Wars the Clone Wars." Filoni has proved over and over that he brings some of the best work to the franchise.
The "Bad Batch" were clones that were altered with fighting traits, such as strength, and during the Clone Wars era, we were shown these terrific characters and their abilities to fight against droids.
Now, they will be tasked with fighting their own soldiers due to Order 66, and we can only hope that Filoni comes through with yet another great show. 
Ahsoka
Another show being directed by Filoni is "Ahsoka." While still in the creative stages, it has very strong potential. Jon Favreau is assisting Filoni, and we will get to really see how the Empire is rebuilding. 
The show is to take place right after Episode 5 in Season 2 of "The Mandalorian" and Ahsoka will be played by Rosario Dawson, the same actress in "The Mandalorian."
Viewers aren't fully sure of the journey she will end up on. She may have a different mission in mind, but she may very well be watching over the Mandalorian crew in hopes of starting a new Republic. 
This series will likely be a one or two-season show due to Favreau stating it will be a "limited series."
Obi-Wan Kenobi
My number one pick is "Obi-Wan Kenobi." This will be a six-part season and will include Ewan McGregor who plays Obi-Wan in the prequels. The show will portray Kenobi's time on Tatooine protecting Luke.
Hayden Christensen who played Anakin Skywalker in the prequels is portraying Darth Vader. It is rumored that these two will even be in a fight at some point leading up to "A New Hope." 
This show will give fans a journey through the times between where Kenobi claims, "he failed him," speaking to Anakin towards the time where they face-off and Kenobi is killed.
Altogether, these new shows will give Star Wars fans something to be hopeful for in the next couple of years.  
About the Writer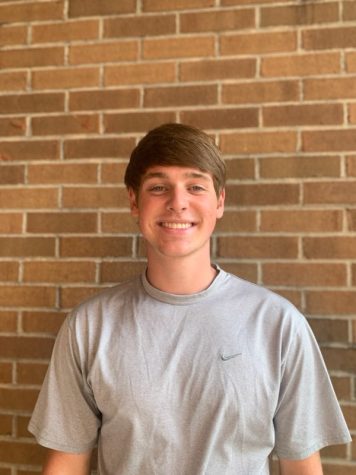 Nic Watkins, Sports Editor
Hello! My name is Nicholas Watkins and I'm a senior. I'm a Spikeball enthusiast and an assistant in many clubs in our school. I'm a sports editor...