The Goat vs. The Kid
On Super Bowl Sunday, February 7, 2021, two great NFL league quarterbacks faced off to decide which franchise would add another ring to their collection. 
The two teams included Tom Brady's Tampa Bay Buccaneers and Patrick Mahomes Kansas City Chiefs. 
Brady's longevity has proven quite strong, as when Mahomes was just in kindergarten, Tom Brady was playing in his first Super Bowl. 
This would be Brady's tenth time entering the Super Bowl, while it is his new teams second time ever being in the Super Bowl. If he is to win then he would be the first quarterback in league history to win a Super Bowl in two separate conferences. 
Patrick Mahomes and the company are seeking a back-to-back championship and were the betting favorites to win the game. 
The first three points were scored by the Chiefs as a kicker, Harrison Butker made a 49-yard field goal. After this, the Brady connected a touchdown pass with the tight end, Rob Gronkowski. 
The scoring barrage wouldn't stop between Brady and Gronkowski as with 6:05 in before halftime, they connected on yet again another touchdown pass. This gave the Buccaneers a 14-3 lead. 
Yet again, Butker would kick a 34-yard field goal to make the game 14-6, but the Chiefs had many different penalties before the half that would give the Buccaneers ten seconds at the Chiefs one-yard line which would result in another touchdown. 
Butker would kick one more time from 52-yards away to make the game 21-9. 
Scoring would come to a stop for the Chiefs while the Buccaneers continued to score and end the game 31-9. This would grant Brady his seventh championship ring as well as his fifth Super Bowl MVP.
About the Writer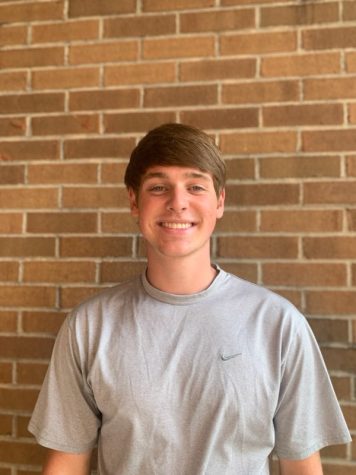 Nic Watkins, Sports Editor
Hello! My name is Nicholas Watkins and I'm a senior. I'm a Spikeball enthusiast and an assistant in many clubs in our school. I'm a sports editor...