The top 10% of CCHS seniors were honored for their four years of hard work
The Coffee County Class of 2021 Top Ten Percent banquet was held Monday, March 9 at the Coffee County High School Theater. 
Speakers included both the valedictorian and salutatorian and Coffee County Central High School Principal Paul Parsley. 
Lacy Cote, a counselor at the high school, put together the evening which included a digital presentation honoring each student. There was a presentation of honorees and each one was given their honors stole.
The class of 2021 valedictorian, Shelby Watkins, and 2021 salutatorian, Jonathan Bryan, both spoke on their personal lessons of high school. 
Watkins used her speech to encourage the honoree's academic knowledge to find real truth and satisfaction in their lives. Bryan also inspired by an encouraging speech.
The Coffee County Class of 2021 Top Ten percent included: 
Nayeli Arellano, Paige Botts, Shelby Brinkley, Olivia Caudill, Bailey Crosslin, Hannah Grimes, Hannah Haley, Kenadi Hall, Hayden Hullett, Rachel Johnson, Wren Lawson, Taylor Lorance, Liberty McAfee, Felicia Medina, Griffin Meeker, Zoe Mills, Wyatt Nugent, Kylie Phillps, Jenna Peirce, Livy Rayfield, Trey Rogers, Briley Sain, Jalen Shelton, Sydney Shipley, Kailee Shores, Kiele Smith, Lane Spry, Alexus Stacey, Macy Tabor, Mathew Tundidor, Jaxon Vaughn, Bella Vinson, Nic Watkins, Jonathan Welch, Braxton White, and Hallie Wimberly
About the Writer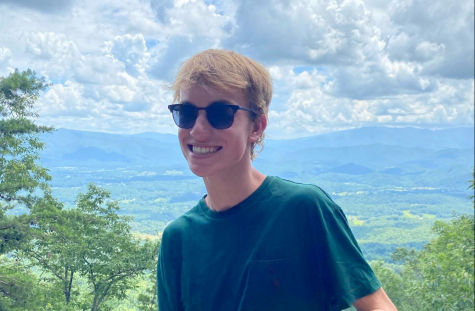 Connor Fox, School Clubs Editor
Hello, I am Connor Fox! I am currently a Junior at CCHS and am serving as the club editor for the coffee press. I am actively involved in Student Government...