Pies Teach Special Life Lessons
Hang on for a minute...we're trying to find some more stories you might like.
Mrs. Erin Dobson's special education class has been making pies and selling them to teachers.
The project is a part of the Special Education classes' work-based enterprise. According to DECA, Inc., a work based enterprise is a "entrepreneurial operation in a school setting that provides goods/services to meet the need of a market."
The class made various flavors of pies including coconut chess, fudge, pumpkin, cherry, and pecan, and sold over 63 pies. All sales were put back into the pies and no profit was made. The experience was solely for the students to learn and experience skills they will need for after high school.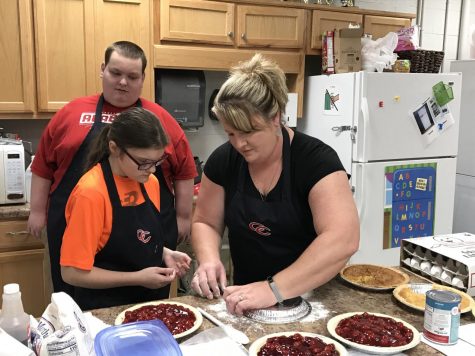 Mrs. Dobson's students selected recipes, did grocery shopping, put groceries away, and baked the desserts themselves. These activities provided real life experience. 
This activity has greatly influenced the participants involved. Many of the students involved in selling the pies struggle with speech and interacting with strangers. Selling, delivering, and taking orders have provided an opportunity for these pupils to develop verbally and socially. It also gives them a chance to create something of which they can be proud.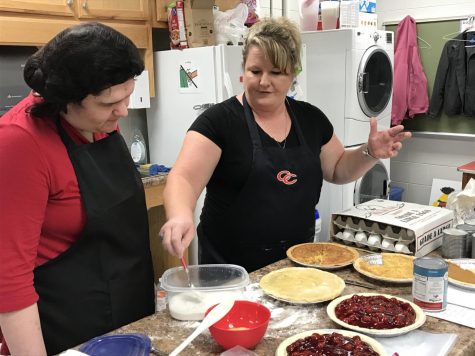 Mrs. Dobson would like to thank Dr. Vaughn for allowing her class to pursue this work based enterprise. She would also like to thank all the teachers who ordered pies and made this a massive success.