Nursing Training Begins at CCCHS
Hang on for a minute...we're trying to find some more stories you might like.
Listen up lower class men, CCCHS's CNA (certified nurses assistant) class builds a great foundation for those interested in the medical field. Students in this class participate in health screenings at local schools, the HOSA blood drive, and most favorable – trips to the nursing home each morning. The students begin at 7:30 a.m. at the nursing homes and go to school at 9:00 a.m. Some obligations such as making beds, feeding residents, bathing residents, and providing hair and nail care are expected.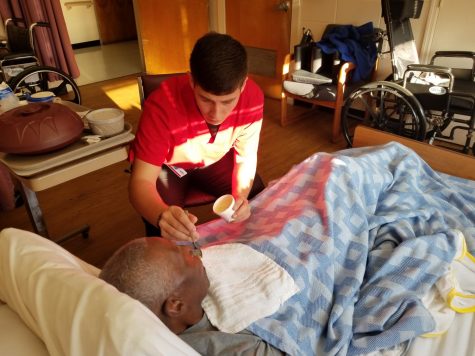 After training from August to October, students begin with clinicals and continue until March. The CNA training class is offered to seniors who have been enrolled in the following classes: health science, anatomy and physiology, and medical therapeutics. A question often asked is "Do you have to be in HOSA to join?" It is not necessary; however it is encouraged. Good attendance and grades are equally important to be enrolled in this class. This year's CNA program contains a total of ten students who are very enthusiastic.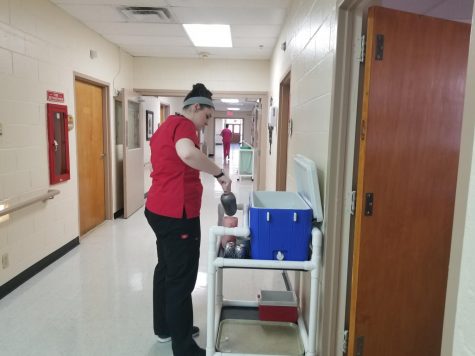 Senior Baileigh Swearington who participates in the class has some advice for future students, "Always expect the unexpected and sleep when you can because you'll get exhausted with helping at the nursing home and attending school."
Anyone interested in participating this program next year please see Mrs. Barton for more information.