How to Be Your Own Valentine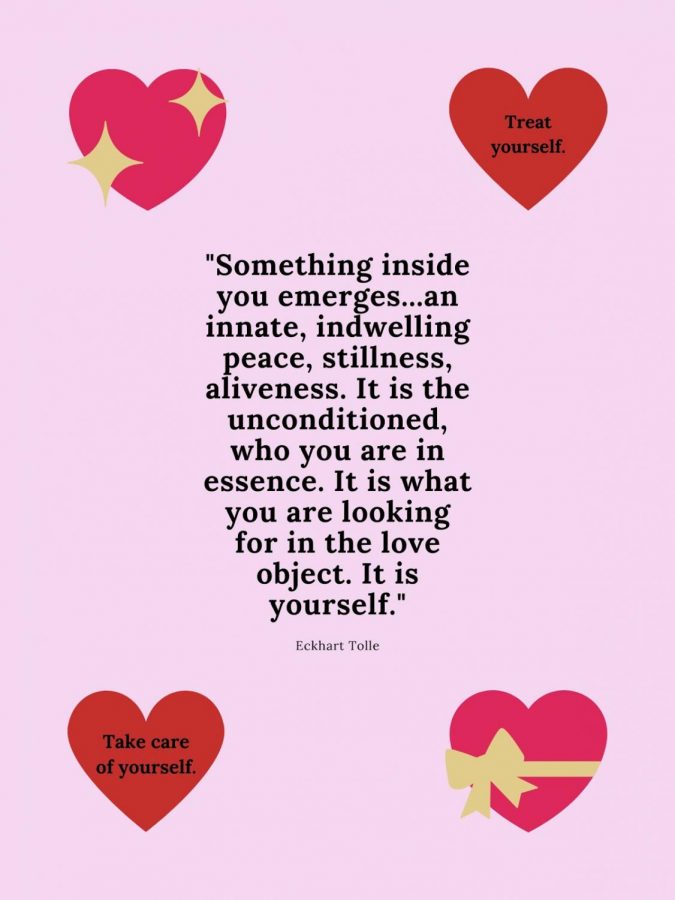 Ah, Valentine's Day. The dreaded day of love, romance, corporate greed, and those atrocious little conversation heart candies. For couples, it's a day to flaunt your relationship and make everyone else feel mildly uncomfortable and/or slightly jealous. For single people, however, it's a day to be constantly reminded that you're going to be forever alone. 
But it doesn't have to be. After all, why should couples get to have all the fun on Valentine's Day? Who says that platonic love and self-love aren't just as (if not more) important than romantic love? Exactly – nobody!
There are many, many, many ways for one to celebrate Valentine's Day that don't require a beau. You just have to think outside of the box!
The best thing about Valentine's Day is arguably the day after Valentine's Day, when all of the unsold candy, flowers, and stuffed animals are marked down by a glorious 50%. Stop by Walmart on the 15th and treat yourself to some of that sweet, sweet discounted chocolate. 
Or if you have some extra cash, then go all out in treating yourself! Buy yourself that new pair of shoes or that video game you've been eyeing for a while. Get something for yourself that you'll be able to use and enjoy for a long time.
If you don't quite have enough money to buy something extravagant for yourself though, then treat yourself to an experience! Take yourself out on a date to your favorite restaurant or to see a matinee movie on the 15th – which is admittedly cheaper than going out on the evening of the 14th. And you don't have to worry about running into all of your coupled friends.
You don't have to be alone on Valentine's Day – put yourself out there and take a chance! Slide into your crush's DMs and ask them if they want to hang out. Or, even better, buy a candy gram from The Coffee Press and send it to them! The worst thing they can tell you is "no" after all!
But if you can't work up the courage to do so, then don't beat yourself up about it. Instead find another single Pringle to hang out with. Even better, hang out with all of your friends if you're all in between relationships. 
If your friends are all busy, then don't sweat it! Pick up a few of your favorite snacks after school and a face mask and stay in for the evening. Rewatch some of your favorite movies or TV shows – or watch something new! Some popular new shows with new seasons this month on Netflix include The Witcher, You, and Sabrina the Teenage Witch.
And last, but not least, the most important thing one should do on Valentine's Day is not ruin it for everyone who's enjoying it. While being somewhat cynical is understandable, being outright bitter is just mean. Be supportive! If your friend gets an awesome gift from their sweetheart, then tell them that they're lucky to have such a great partner.
So, go out this Valentine's Day and show some love to the most important person in your life: yourself.
About the Writer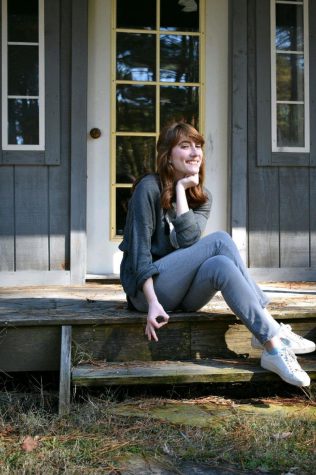 Melanie McKelvey, News Editor
My name is Melanie McKelvey, and I am a senior at Coffee County Central High School. My favorite hobbies include reading, writing, and making other people...