Everything you need to know for Fearless (Taylor's Version)
Taylor Swift's Fearless (Taylor's Version) was released at midnight with special vault tracks featuring Keith Urban. 
In 2008, Taylor Swift released her second album Fearless with timeless songs such as "You Belong With Me" and "Love Story." But if this music has already been released, why does Swift need to rerecord it?
The answer to that is Big Machine Records and Scooter Braun. Taylor Swift's record label for her first six albums was Big Machine Records. In 2006 Swift was signed and was their main attraction. They achieved big things with many Grammys and a household name in Swift. 
But after the release of her sixth studio album Reputation, Big Machine sold to Ithaca Holdings owned by Scooter Braun. This included all Taylor Swift's music since her self-titled album debut in 2006.
This was kept a secret from Swift and once she was informed she called it a "worst-case scenario." Because Braun had involved himself in the decade-long feud between Kanye West and Taylor Swift. 
Swift has mentioned she has tried to buy her albums back but refused the terms. She wrote, "For years, I asked, pleaded for a chance to own my work. Instead, I was given an opportunity to sign back up to Big Machine Records and 'earn' one album back at a time, one for every new one I turned in. I walked away because I knew once I signed that contract, Scott Borchetta would sell the label, thereby selling me and my future. I had to make the excruciating choice to leave behind my past."
So for Swift to own and keep her music away from Braun, she has had the ability to re-record her first five albums as of November 2020, confirmed in August of 2019 on Good Morning America. 
Once November 2020 hit, we saw a tweet from Swift explaining more of why she needs to re-record and more insight on the artist's relationship with Braun. She told her audience that her music had been sold without her knowledge twice, Braun wanted the deal to include his full ownership of her music, he wanted Swift unable to speak a negative word about him, and she could never make and their bid towards her music. 
But it wasn't until February 11, 2021, that Swift returned to Good Morning America to release the official announcement that Fearless was coming with a secret message that it would be out April 9th. To accompany this announcement, the song "Love Story (Taylor's Version)" was released. 
Additionally, fans found out the album would include songs from the vault, meaning they didn't make it onto the first version of the album. This makes for a total of 26 songs on Fearless (Taylor's Version).
As April approached, it was announced on March 25 that "You All Over Me Feat. Maren Morris) (From the Vault)" would be released the next day. 
Swift then released a video of a vault with scrambled letters coming out and reversed audio playing, later revealed to be the titles of the vault tracks including: "You All Over Me Feat. Maren Morris) (From the Vault)", Mr. Perfectly Fine (From the Vault), "We Were Happy (From the Vault)", "That's When (From the Vault) (Feat. Keith Urban)", "Don't You (From the Vault)", and "Bye Bye Baby (From the Vault)."
And surprising everyone, Swift released another vault song Mr. Perfectly Fine (From the Vault) on the morning of April 7, just two days before the album release. The song is about Joe Jonas who Swift dated during the Fearless era, winning recognition from Jonas' wife, Sophie Turner. 
The latest hint of Fearless before the album's release was April 8th. On Good Morning America, Swift revealed that the album would officially drop the next day and a clip of the track "Fearless (Taylor's Version)" played. 
From Swift's "kids", Conan Gray and Olivia Rodrigo, they made a Tik Tok and an Instagram Reel to snippets of "White Horse (Taylor's Version)" and "You Belong With Me (Taylor's Version)." 
And what's more is that a fragment of "Fifteen (Taylor's Version)" was included in a Snapchat filter, "Breathe (Feat. Colbie Caillat) (Taylor's Version)" on Tumblr, and "Stephen (Taylor's Version)" on Twitter.
About the Writer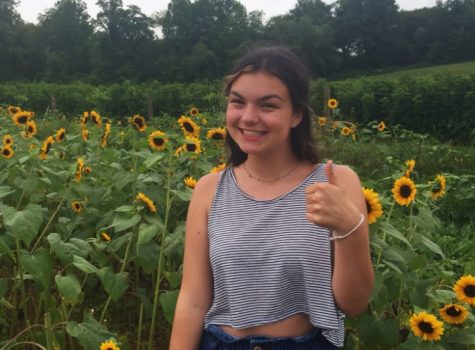 Jaxen Waggoner, Copy Editor and Social Media Manager
My name is Jaxen B E Waggoner. The B E stands for Bonnie Elizabeth. Except I'm stealing this from Junie B. Jones and she just likes B and that's all. 

I...