It has been a year without the late, great Kobe Bryant
On January 26th, basketball fanatics were shocked after hearing rumors of the passing of Kobe Bean Bryant. All fans of "Mamba" felt a twister of emotions, and most of these fans can remember where they were when they heard the news. 
It was reported that the helicopter crash took place at approximately 9:06 due to severe fog. Although crashes like these are uncommon, further examinations showed that Kobe Bryant and his daughter Gianna Bryant had been on the helicopter. 
Gianna, a basketball prodigy at only age thirteen, was headed with Kobe to Mamba Sports Academy for a basketball tournament. But this trip would later result in the loss of both Bryants as well as seven others. 
Honoring Kobe Bryant is something very hard to achieve, but with the loss of an NBA legend, the NBA brought various ideas to bring forth his legendary legacy. 
Bryant played for the Los Angeles Lakers for all twenty of his career years. Over this time Bryant showed what dedication and loyalty meant in the NBA, and by the end of his career had racked up five championships as well as two gold medals.
Bryant paved the way for many new-sprung stars to come to the league. For instance, Devin Booker who had idolized Bryant had asked the late player to sign his shoes. Bryant signed them with, "Be Legendary."
Bryant never wanted his NBA family to settle for less than what they could be, and his legacy lives on.
During the games following the loss of Bryant, teams took an 8-second violation to honor Bryant's original number "8."
In the 2019-2020 season, jersey numbers "2" and "24" were on each all-stars jersey to celebrate Kobe as well as Gianna as these were the numbers they wore. 
During all these tough times, the LA Lakers ended up making it to the NBA finals and had a chance to honor Bryant with a 17th championship. 
After winning the NBA title, Anthony Davis was quoted as saying, "All we wanted to do was do it for him, and we didn't let him down." This was a breath of fresh air for the city of Los Angeles as 2020 had impacted everyone. 
Bryant's teammate Pau Gasol had been affected by the loss of his companion but has found positives in the meantime acting as a father figure to Bryant's kids and even has been spotted practicing golf with Natalia Bryant, Bryant's daughter. 
During this hard time, Bryant is being celebrated for his works on and off the court. All basketball fans know the name of Kobe Bryant and the impacts he made in their life. 
From the signature fade away to the legacy left behind, Kobe Bryant demonstrates the terrific father he was while maintaining one of the greatest careers the basketball world has ever seen. His legacy will forever live on.
About the Writer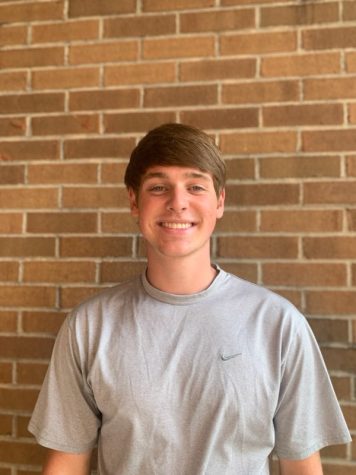 Nic Watkins, Sports Editor
Hello! My name is Nicholas Watkins and I'm a senior. I'm a Spikeball enthusiast and an assistant in many clubs in our school. I'm a sports editor...