4-H Travels to Denver To Compete In Nationals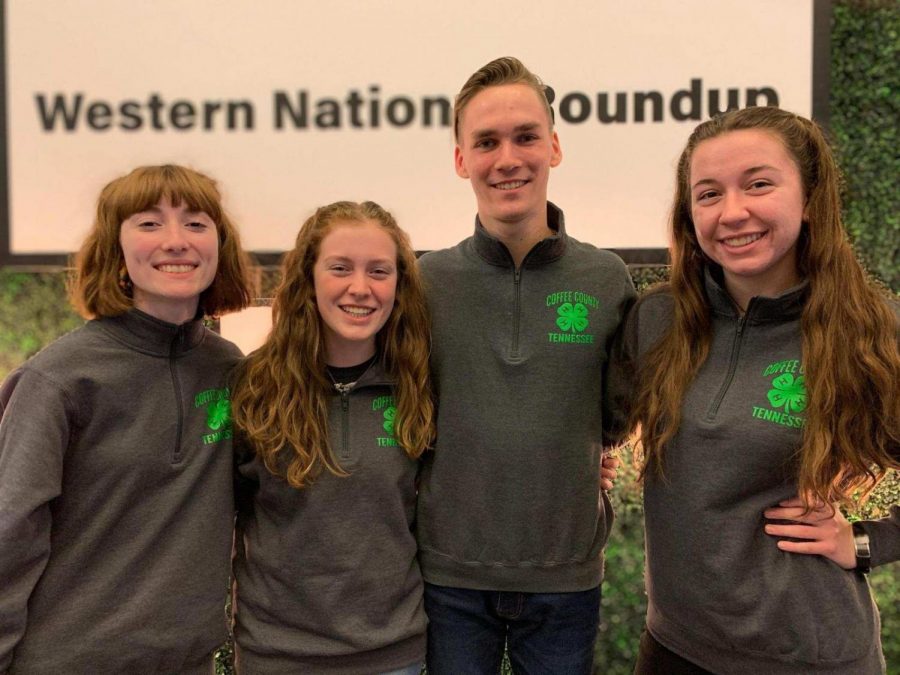 Four Coffee County 4-H members traveled to Denver, Colorado, to compete in the National FCS quiz bowl.
4-H Members from all over the nation, 35 states in total, traveled to the national level to compete in various competitions. The conference was held at the Renaissance Denver Stapleton Hotel.
CCCHS students Kailee Shores, Wren Lawson, and Melanie McKelvey as well as local homeschooler Nikolas Dunavant competed at the national level for quiz bowl, for which they qualified from a previous state level competition. 
The team prepared for the quiz bowl by studying materials on the Western National Roundup website and met once or twice a week to practice. Larry McKelvey oversaw and coached the team.
The quiz bowl consisted of all members taking individual tests for placing purposes, in which Melanie McKelvey placed second. After they had been placed, the teams regrouped and competed against one another. Coffee County placed fifth overall.
Though they traveled to compete, they still had time to explore the city. They traveled to several tourist sites, such as the Federal Reserve Bank, the Lariat Loop and the Red Rock Amphitheater. 
The team was able to compete and grow even closer together from this shared experience. 
Junior Kailee Shores said, "Along with the friendships I've made, the friendships that I had previous to going on the trip got so much stronger while we were there. Our team is like a little family, and I am so thankful that I have gotten to compete with them for so long."
Overall, the members of the Coffee County 4-H club had a blast on the trip; however, none of it would have been possible if not for the several donations they received.
Senior Melanie McKelvy said, "I'm really grateful to all the people, groups, and businesses in our community that came together to make it possible for us to go. It's an experience I'll remember for the rest of my life."