Student Government plans "Holiday Homecoming"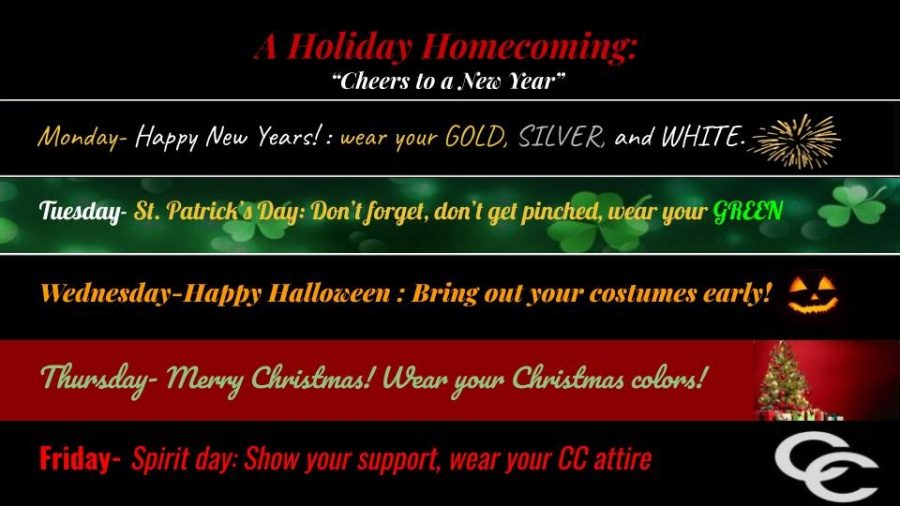 2020 has been a year of canceled plans and messy schedules, and homecoming is no different. Homecoming will not happen this year, but the Student Government has planned a week full of holiday activities for students to take back the year.
Each day of the week prior to homecoming, students will be encouraged to wear outfits that correlate with how the holiday is celebrated.
The week will start off with a celebration of the "New Year" on October 12th, and end the 16th with School Spirit Day.
The homeroom with the most participation will be rewarded with lunch from Chick-fil-A. 
To bring more school spirit into the week, each department will also decorate for a specific holiday for a competition. Also, there will be an "Easter Egg Hunt" for the school mascot and the winning grade will receive a treat.
Other considerations are being put in place to make this a Homecoming that really is a "Cheers to the New Year!"
Monday- New Year's Eve
Monday is for students to dress in their New Year's Eve colors and celebratory attire. Headbands with 2021, black, gold, silver, or other decorative clothing items that are in dress code are allowed. 
Tuesday- St. Patrick's Day
Since we missed St. Patrick's Day at school this year, Tuesday will be a repeat. Wear your green, but don't pinch anyone if they don't. Shamrocks or other items in the dress code are acceptable.
Wednesday- Halloween
Wear your costume! Stay in dress code and avoid props that defy school dress code as well as face paint or other obstructive items to your identity. You can also wear pumpkin or Halloween themed clothing.
Thursday- Christmas
Buy your Christmas gear early, and wear red, green, or a Christmas sweater. End the holidays with an explosion of Christmas colors!
Friday- Spirit Day
Show your school spirit and get ready for the school football game by wearing your Raiders gear, red, and black!
Come out to the Homecoming game on Friday, October 16th to support your homecoming court, football team, and Student Government!
About the Writer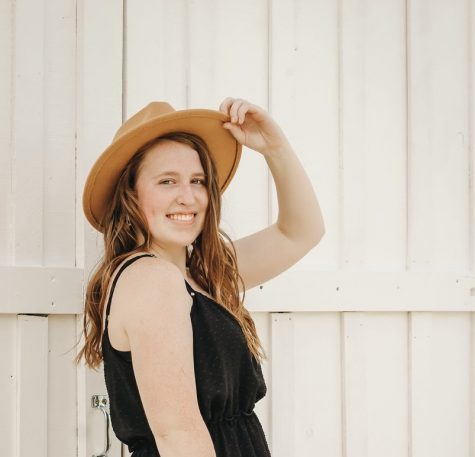 Shelby Watkins, Editor-in-Chief
My name is Shelby Watkins, and I'm a senior this year. I am the leader of Refuge 305, Student Ambassador in student government, and am the Editor-in-Chief...