Choir Performs Concert of "Movie Melodies"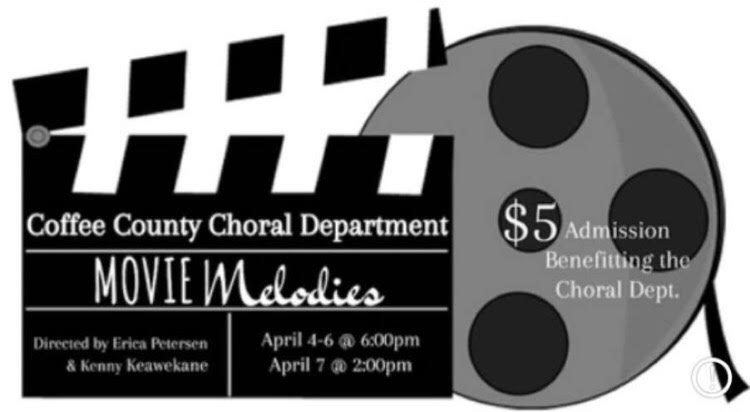 Jordan Whetsel, Design and Layout Editor
April 5, 2019
 The CCCHS Choir began performances of their annual spring concert on Thursday, April 4. This year's theme is "Movie Melodies" which features popular songs from films. The production is being held in the CCCHS theater at 6:00 p.m. on Thursday, April 4 through Saturday, April 6, and at 2:00 p.m. on Sunday April 7.
The groups that are performing this weekend are Academy Choir, Concert Choir, Show Choir, Women's Chorale and Vocal Hype. Students participating have been preparing for this production since the beginning of the second semester. Mrs. Petersen adds "this is a full length production consisting of two acts full of singing and dancing! Admission will be $5. Doors open thirty minutes before the show begins."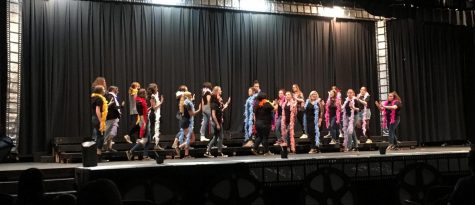 Mrs. Peterson is the choral director  for CCRA and CCCHS. Assisting Mrs. Petersen in directing this production is Kenny Keawekane, the choreographer. There are also student directors for each CCCHS choir, and these students are Alex Baldwin, Hailey Hackney, Drew Harner, Kara Roper and M.E. Spradley. After the spring concert, there will be one more performance on May 16 at 6:00 p.m. for senior night.
CCCHS encourages members of the community to come and support the choral program.