The all-inclusive guide to your holiday movie experience
To many people (mostly my french class where I'm known as the "Christmas girl," and I'm not upset about it in the least. I love everything from my 13 Christmas trees to my new Rudolph face mask, and especially, my holiday movies. 
So here I am to save the day; time to throw away your overrated movies, sit back and relax, and enjoy these new options. 
10 – Christmas Vacation 
A Movie for the Whole Family, as long as the kids don't always pay too much attention
For as long as I can remember, my family has watched this classic while we put up our main tree (her name is Noel), each year. When I was younger I continually complained about the movie after the animated opening had passed while my younger siblings and parents loved it. 
Nowadays, I am much more inclined to pay attention to this slapstick comedy. While slapstick appeals to all audiences and is most commonly directed at kids, there is some language to watch and sexual references to keep an eye out for when viewing with your children– as well as some jokes as to who really stuffs our stockings! 
Ultimately, this holiday sequel to the original Vacation is a fun movie to watch with your whole family, as long as your kids get bored enough to stop paying attention. 
9 – Jack Frost
The heart-warming story of a boy and his dead, snowman dad. 
You heard me right- snowman, dead dad. This father, Jack Frost, dies on Christmas Day; one year later, his son, Charlie, plays a magic harmonica and Jack comes back as a snowman to be with his son. Together, Charlie gets better at hockey. That's it. 
Although I just made this movie sound horrible and as I would never like it, the exact opposite applies. It is a heartwarming tale that reminds us of what life is really all about: family. Jack learns this lesson a little too late, but we still have a chance. 
8 – Miracle on 34th St. 
If there were a movie to represent the spirit of Santa Claus.
A Thanksgiving classic for my family– Macy's needs a Santa Claus and Mr. Kringle is that man. The story of a little girl who does not believe in him, but is taught imagination, love, and faith. 
Although this heartwarming tale is beloved, it's not the best for children. There's so much about Santa not being real and the story moves a little slow for kids. But for older people this is should be a yearly watch. 
7 – Deck the Halls
What can't Danny DeVito do? 
Everyone loves Christmas lights, right? Well in this story, Buddy (portrayed by Danny DeVito) takes it to an all-time high so his home can be seen from space. This act of jealousy brings this comedy film to question the true meaning of the holiday. 
I adore this movie. From the celebrity portrayals to the slapstick and verbal humor, this film is one for everyone to love. A quick warning to parents: there is some questionable humor for younger audiences with sexual innuendos, bad behavior, "bad" words, and revealing outfits for more conservative families. So if you've never seen it, make sure to check it out this holiday season. 
6 – Rudolph the Red-Nosed Reindeer
… had a very shiny nose
I'm sure you've heard the story whether you've watched the movie or not. There's not much to say about this movie that we all know other than, parents, this is a great movie for your kids to watch over nonconformity; students, this is a great movie to return you to the magical, childhood Christmas feeling.  
5 – A Year Without a Santa Claus
A Tik Tok trend that's origins is unknown. 
"I'm Mister Heat Miser, I'm Mister Sun *beat beat beat beat*" are lyrics from a popular song that a Tik Tok makeup trend was based around about a year ago. Now everyone knows the song, but where is it from?
Let me tell you: A Year Without a Santa Claus is where that song is from. It is in a stop motion style, similar to Rudolph or Jack Frost, so it gives off that childhood feel with a new fresh story. In my experience, it's less known than other classic films and is severely underrated. There's light humor, fun songs, and lovable characters. 
4 – Emmet Otter's Jugband Christmas 
Jim Henson is killing it
Yes, that Jim Henson. Yes, the Muppets guy. This was before he found success there though. It's basically the Gift of the Magi by O. Henry, but with otters, a jug band, and a mother-son story. 
Memorable songs, cute puppets, and real short (perfect for short attention spans). 
This may just be nostalgia talking, but oh this is one of my favorite Christmas movies of all time and I'm begging for you to just give it a watch. It warms my heart every year, and just like the rest of this list- reminds me of what's really important (family, duh)
3 – How the Grinch Stole Christmas (2000) 
The remake people think is the original
So many times have I gone to reference the original adaptation of Dr. Seuss' Grinch, and people thought I was talking about the remake. But now the remake now refers to the Illumination film and it gets confusing. 
Jim Carrey's, however, is the only one on this list (so no need to be confused). It has all the humor, all the set design, all of the magic. It captures Dr. Suess's world while appealing to all audiences with humor to make all ages laugh out loud. For more fun play the "Many voices of Jim Carrey" game when you try and impersonate some of his most memorable lines from the movie (my family loves to play!) 
2 – Four Christmases
Making possible breakups fun year after year!
The story starts with our protagonists sneaking off to the Bahamas on Christmas to avoid their crazy families like they do every year. But this year– they're caught. Now the couple must go to four Christmas celebrations and make it out alive.
This is the closest thing I get to a holiday rom-com (even though rom-coms are some of my favorite movies). This one just doesn't do the Hallmark-style, instead, it's a comedy with a couple at the center. With twists and revelations every little while, the audience can clearly see the build-up to a mega-fight. The characters grow and love is shared. 
1- Arthur Christmas
J
Arthur Christmas is a kids' movie from 2011 that's as entertaining for the adults and teens as it is for the kids. With complex themes about growing up, being forgotten, and the Christmas spirit changing. I love Arthur (he's a great role model and, well- I don't normally use this term- a cinnamon roll. 
Basically, the story is about Arthur, Santa's son, who reads all the letters until he realizes (a little too late) that one girl was forgotten. When his older brother and dad are too busy to help, he sets off with his grandpa and an eld to help the girl receive her present. Mishaps and shenanigans ensue leaving fun moments for everyone to enjoy. I really enjoy this movie from the character designs to the places they go to. It comes with unique ideas about Santa's life and the voice acting is just perfect. If you won't watch any other movie on this list, at least try this one out.
About the Writer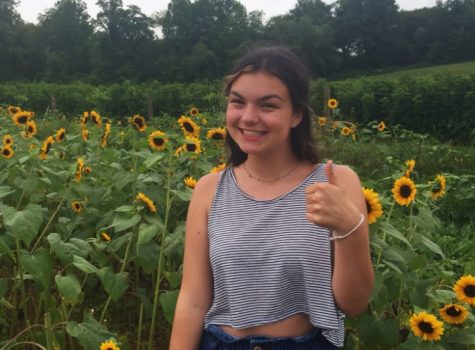 Jaxen Waggoner, Copy Editor and Social Media Manager
My name is Jaxen B E Waggoner. The B E stands for Bonnie Elizabeth. Except I'm stealing this from Junie B. Jones and she just likes B and that's all. 

I...